Owner's description
Here at the Heathcock, as at our Sister Pub the Hare & Hounds, we serve good quality food and drinks in relaxed and informal surroundings.
Our pub is a thriving local watering hole that has been keeping locals' thirst at bay for over 100 years. We still do exactly that, with great ales, interesting wines, homemade seasonal drinks and delicious bar snacks.
Alongside the bar, we offer a daily changing, seasonal menu in our dining rooms. Head Chef Dave was an integral part of the team at the Hare & Hounds since it opened, and offers his own style here at the Heathcock. We use the very best produce that the Vale of Glamorgan and Cardiff have to offer. We have some of the most productive soil in the UK, which gives us meat, vegetables and game of the highest quality. Our kitchen garden is being prepared so that by next summer we'll have homegrown vegetables too.
Everything is made from scratch in our kitchen, from our own sourdough bread and cultured butter, to fresh pasta. This is not pretentious fine dining; its just about good food, whether you've been for a long walk with your dog or have got something to celebrate.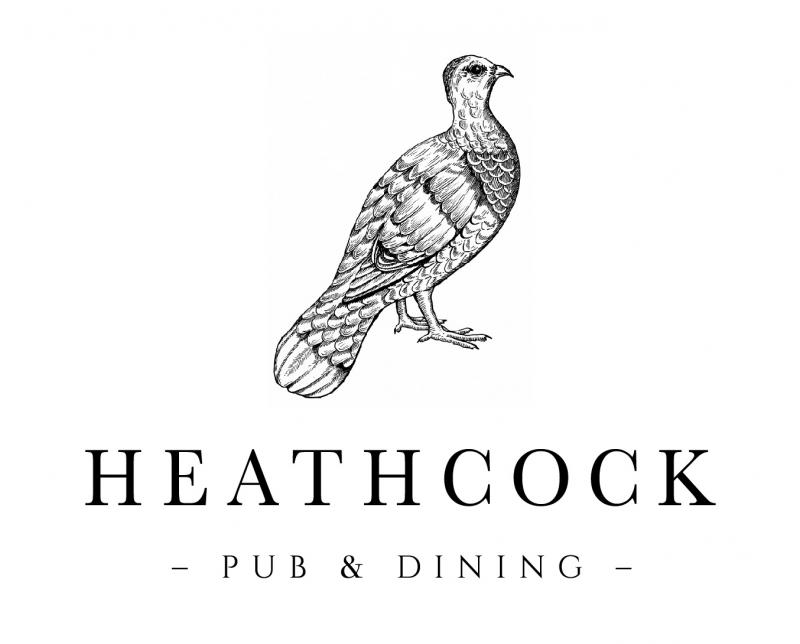 Prices
| Drinks | |
| --- | --- |
| Wine per bottle | £20.00 |
| Filter Coffee | £2.00 |
| Extras | |
| --- | --- |
| Bread | £0.00 |
Not enough people have commented yet
Our reviews are based on an annual survey of ordinary diners which runs in Spring each year. But this establishment has not yet gathered enough feedback for our editors to write it up.
Do you think it deserves to be better known?
Write a quick review now using our restaurant diary service. That way it might catch our attention. Next survey, you can transfer your diary entry into our survey system. Everyone who contributes 5 or more reviews in our survey will qualify for a free guide.
For 30 years we've been curating reviews of the UK's most notable restaurant. In a typical year, diners submit over 50,000 reviews to create the most authoritative restaurant guide in the UK. Each year, the guide is re-written from scratch based on this survey (although for the 2021 edition, reviews are little changed from 2020 as no survey could run for that year).
Have you eaten at Heathcock?
58 - 60 Bridge Street, Llandaff, CF5 2EN
Opening hours
| | |
| --- | --- |
| Monday | CLOSED |
| Tuesday | CLOSED |
| Wednesday | 5:30 pm‑9:30 pm |
| Thursday | 12 pm‑2:30 pm, 5:30 pm‑9:30 pm |
| Friday | 12 pm‑2:30 pm, 5:30 pm‑9:30 pm |
| Saturday | 12 pm‑2:30 pm, 5:30 pm‑9:30 pm |
| Sunday | 12 pm‑4 pm |