Harden's survey result
For 25 years we've been curating reviews of the UK's most notable restaurant. This year diners have submitted over 60,000 reviews to create the most authoritative restaurant guide in the UK.
Summary
This neighbourhood bistro opened quietly in Clifton late last year offering a small, daily changing menu of local, rustic and foraged fare – local press and bloggers love the place.
Owner's description
Clifton neighbourhood bistro, serving moderately priced rustic cuisine.
Inspired by West Country prouce and wild plants, our menus change as new ingredients ripen, a small list of seasonal cocktails inspired by the hedgerows, also featuring English wines, boutique South West spirits and amazing Bristol craft beers.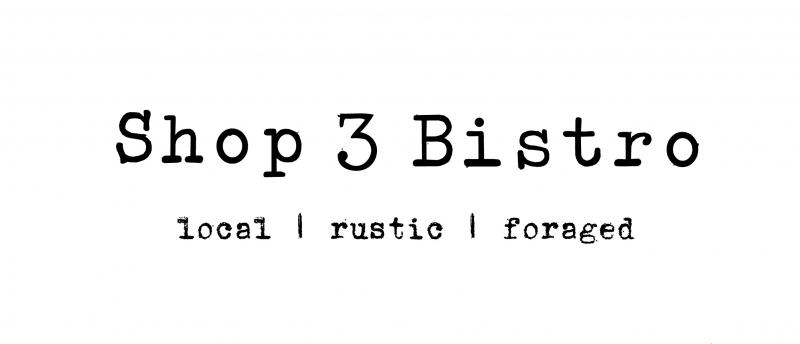 Restaurant details
Yes
Highchair, Portions
Yes
Yes
Private dining
With three unique areas Shop 3 Bistro offers an intimate setting for your celebration. We have rooms for 8, 14 and 16 guests sitting together on one table in each space.
This can be adapted for groups up to 20 people on two separate tables in a privately used room.
We offer two and three course menus with three options per course for your guests to make their selection on the night. Your menu will be inspired by our current a la carte menu at the time of your booking, and can also be designed in advance around any dietary requirements you may have.
We can also design special 6/7 course menus for you.
We would love to talk with you about your special occasion, please contact us through the website, or by telephone.
Shop3 Bistro Restaurant Diner Reviews
Reviews of Shop3 Bistro Restaurant in BS8, Bristol by users of Hardens.com. Also see the editors review of Shop3 Bistro restaurant.

Kate W
A local gem! Ate Sunday lunch here on our...
Reviewed 1 months, 3 days ago
"A local gem! Ate Sunday lunch here on our last visit to Bristol. Charming little place, doing creative and innovative things with locally sourced ingredients. Simple, cute décor and friendly service."
Report this comment
Have you eaten at Shop3 Bistro?
Post your own review of Shop3 Bistro and contribute to our annual restaurant review guide.
Post your own review