Harden's survey result
For 25 years we've been curating reviews of the UK's most notable restaurant. This year diners have submitted over 60,000 reviews to create the most authoritative restaurant guide in the UK.
Summary
"A perfect business venue"; this "well oiled machine", tucked away near the Bank of England, is one of the City's prime choices for entertaining thanks to its "discreet" and "prompt" service, "well-spaced tables", "outstanding wine list" and cuisine that's "very dependable" – all "minus the bling and over-charging". See also Sign of the Don.
Summary
"Tucked away in a cobbled mews, but just a stone's throw from the Bank of England", this "handily located" fixture is one of the Square Mile's top business choices. Ratings don't hit the highs they once did, but it's a "reliable" and "efficient" operation, with a smart and spacious (if perhaps slightly "sterile") interior. See also Sign of the Don.
Summary
This well-established venue near Bank combines a "civilised" ground floor, with a more atmospheric cellar bistro; critics feel its cooking has become more "complacent" in recent times, but it remains a top City entertaining spot.
Summary
"Always a safe bet for business!" – this "slick" fixture near Bank (with "more atmospheric" basement bistro), remains one of the City's top lunching spots, thanks to its "surprisingly good" cooking and "interesting" wines (especially Kiwi and port).
Owner's description
Nestled in a quaint courtyard in the City, The Don offers celebrated European fine dining, and features a stunning double height wine tower and seven original Hoyland paintings which have been blown up to create dramatic translucent blinds. The Don is listed in Hardens, Square Meal and Good Food Guides, and a showering of awards comes courtesy of the Wine Spectator. Cosy vaulted spaces and plush hideaways brimming with history await diners at The Don restaurant. Seasonal dishes from include Essex pheasant with wild mushrooms and chestnuts, or a succulent fillet of Cumbrian beef from the grill. Proudly presenting its city-wide celebrated wine list, The Don presents a cellar of 400 bottles. Some covetable vintage ports, sherries and madeiras date back to 1900.

The restaurant is available for private hires on Saturdays and Sundays.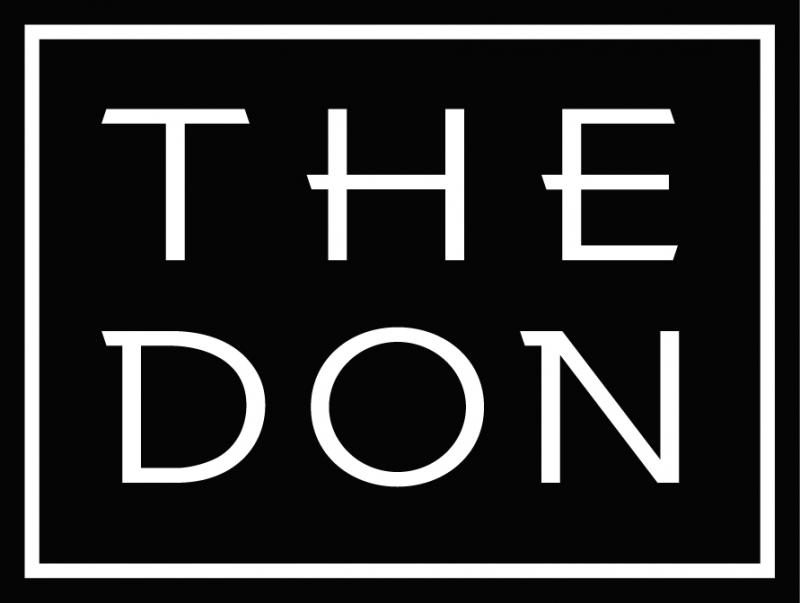 Restaurant details
Yes
18, 24, 45, 45
10 pm
No shorts
150
Private dining
Private Dining in The City of London
Welcome to The Don's Private Dining Rooms, The City of London's most charming and characterful venues for private events be they: Breakfast, Lunch, Dinner, Champagne and Canapé Parties, Business Meetings, Corporate Dinners or Private Celebrations.
The Don Restaurant and its younger sibling next door, The Sign of the Don, offer a unique private dining experience in the City's most attractively restored historic private dining rooms where you can enjoy fine food, superb wines and an unrivalled level of warm, friendly, professional service. Whether you are a table of ten, or a table of fifty we have a room for you.
We can host events for 12 to 150 people seven days a week and we are justly proud of our experienced and personable Private Events Team who will help you choose which of our private or semi-private rooms will provide the right setting for your event, whether it is a breakfast lunch, dinner or dinner party.
In 1993 we planted a vineyard in Hawkes Bay, on the east coast of the North Island, in partnership with top New Zealand Winemaker John Hancock, Situated on the stony soils of the Gimblett Gravels region, new Zealand's first "appellation". Trinity Hill is now one of New Zealand's most acclaimed wineries, winning as many awards for its red wines as for its whites.
Our dinner menus start at £34.50 and our excellent award-winning house wines from Trinity Hill start from £22.00.
Our Events team would be delighted to show you our private dining rooms and discuss your specific requirements.
The Courtyard, 20 St Swithin's Lane, London, EC4N 8AD
Make A Booking
Number of Diners:
Required Time:
Powered by Bookatable
Opening hours
| | |
| --- | --- |
| Monday | 12 pm-3 pm, 5:30 pm-10 pm |
| Tuesday | 12 pm-3 pm, 5:30 pm-10 pm |
| Wednesday | 12 pm-3 pm, 5:30 pm-10 pm |
| Thursday | 12 pm-3 pm, 5:30 pm-10 pm |
| Friday | 12 pm-3 pm, 5:30 pm-10 pm |
| Saturday | CLOSED |
| Sunday | CLOSED |
What social media is saying