Summary
Opened in 2015, Joe Kaczmar's small venture offers modern brasserie fare produced by chef Cassie Bond and her team. The rating was dragged down by the odd reporter who found it a little overpriced, given somewhat cramped conditions and a lack of smoothness service-wise, but all reports say the staff are pleasant and the food of good quality.
Summary
This little five-year-old venture was revamped about a year ago. Feedback is still too limited for a rating, but it's a promising option, serving hearty bistro fare.
Owner's description
The Hungry Duck is a proud, fiercely independant neighbourhood bistro in the bustling heart of Ramsbottom. The frequently changing menu delivers modern British cuisine with an international influence, informed by seasonal variety and inspired by owner Joe's and Head Chef Cassie's desire to bring great dishes to a neighbourhod bistro, delivered with humility & honesty.
A compact but powerful wine list driven by Joe's constant wine discovery is designed to complement the menu, and is constantly being added to as more wines are discovered by the team that simply cannot be passed up.
The team are charming, ever attentive and at all times unostentatious, and they deliver service with a dollop of Northern hospitality, personality and authenticity too often not in evidence elsewhere.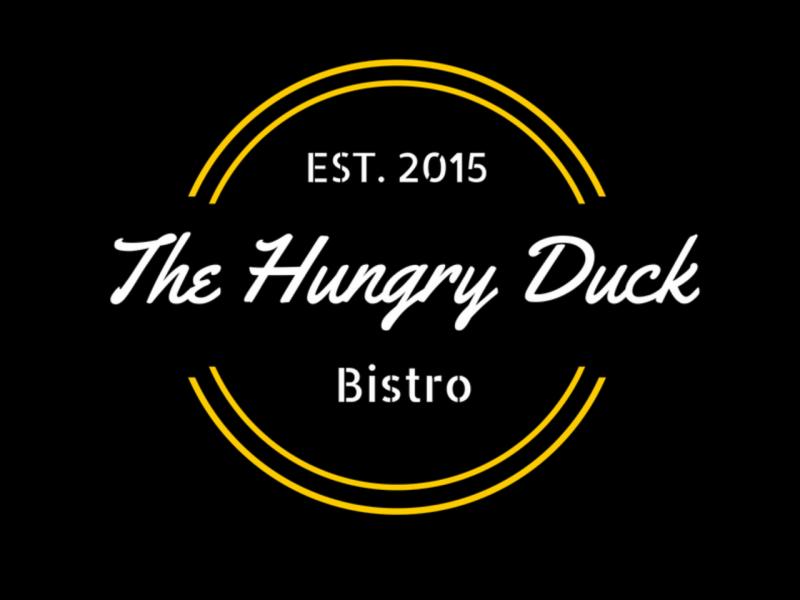 Prices
| Drinks | |
| --- | --- |
| Wine per bottle | £20.00 |
| Filter Coffee | £3.00 |
| Extras | |
| --- | --- |
| Service | 10.00% |
The Hungry Duck Restaurant Diner Reviews
Reviews of The Hungry Duck Restaurant in BL0, Ramsbottom by users of Hardens.com. Also see the editors review of The Hungry Duck restaurant.

Chris H
Now owner of a prestigious Michelin plate a...
Reviewed 9 months, 11 days ago
"Now owner of a prestigious Michelin plate and without question the best place to eat in the immediate area. Long overdue praise is deserved. "
Report this comment

Chris H
The best place to eat in Ramsbottom. As si...
Reviewed 11 months, 9 days ago
"The best place to eat in Ramsbottom. As simple as that. It's high time that these guys received the praise that they've earned. "
Report this comment
Have you eaten at The Hungry Duck?
Post your own review of The Hungry Duck and contribute to our annual restaurant review guide.
Post your own review
76 Bridge Street, Ramsbottom, BL0 9AG
Make A Booking
Number of Diners:
Required Time:
Powered by Bookatable
Opening hours
| | |
| --- | --- |
| Monday | 12 pm‑2:30 pm, 5:30 pm‑9:30 pm |
| Tuesday | 12 pm‑2:30 pm, 5:30 pm‑9:30 pm |
| Wednesday | 12 pm‑2:30 pm, 5:30 pm‑9:30 pm |
| Thursday | 12 pm‑2:30 pm, 5:30 pm‑9:30 pm |
| Friday | 12 pm‑2:30 pm, 5:30 pm‑9:30 pm |
| Saturday | 12 pm‑2:30 pm, 5:30 pm‑9:30 pm |
| Sunday | 12 pm‑3 pm, 3 pm‑8 pm |
What social media is saying