Summary
This "excellent seafood and fish restaurant" features "traditional/classic cooking", and "its high turnover means the fish is never less than perfectly fresh". It attracts a clientele of "Essex luminaries including Rod Stewart and Alan Sugar, who once described it as his 'posh chippy'": "a lot of the diners are a surprising shade of orange that is rarely observed in nature... but it's still a confident recommendation for fish lovers!"
Summary
This "excellent seafood and fish restaurant" features "traditional/classic cooking", and "its high turnover means the fish is never less than perfectly fresh". It attracts a clientele of "Essex luminaries including Rod Stewart and Alan Sugar, who once described it as his 'posh chippy'": "a lot of the diners are a surprising shade of orange that is rarely observed in nature... but it's still a confident recommendation for fish lovers!"
Summary
"Not the most original fayre, but always top quality fish, and a guaranteed good experience!" – this very competent and well-established, contemporary operation (now also with a Docklands offshoot) "can be noisy and crowded but is always reliable".
Summary
"Fish dishes to die for, plus efficient, friendly staff" power ongoing satisfaction with this "well-oiled machine" of a restaurant, where "quality, no-nonsense" food is served in a "bright and modern dining room".
For 30 years we've been curating reviews of the UK's most notable restaurant. In a typical year, diners submit over 50,000 reviews to create the most authoritative restaurant guide in the UK. Each year, the guide is re-written from scratch based on this survey (although for the 2021 edition, reviews are little changed from 2020 as no survey could run for that year).
Have you eaten at Smith's Brasserie?
Owner's description
Priding ourselves on our motto 'Famous for fish' Smiths Restaurants is a name that has become synonymous with fine dining and quality, attentive service.

Our restaurants are located in Ongar Essex (just off the A414) and Wapping in central London (near Tower Bridge).

Both restaurants boast an extensive menu of fresh fish that we offer to cook in a variety of ways to suit every palate. We also offer locally sourced meat dishes to accommodate those who prefer their food terra firma.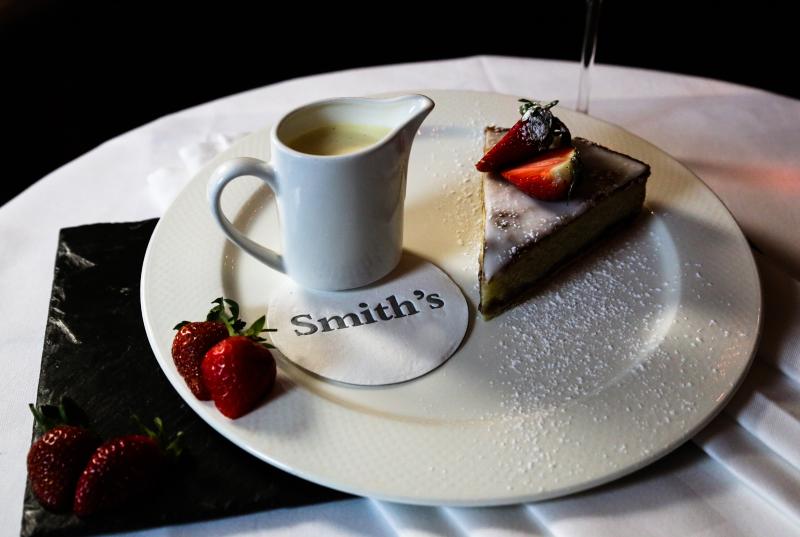 Prices
| Drinks | |
| --- | --- |
| Wine per bottle | £22.50 |
| Filter Coffee | £2.50 |
| Extras | |
| --- | --- |
| Service | 10.00% |
Fyfield Rd, Ongar, CM5 0AL
Make A Booking
Number of Diners:
Required Time:
Powered by OpenTable
Opening hours
| | |
| --- | --- |
| Monday | CLOSED |
| Tuesday | 12 pm‑4:30 pm, 6 pm‑10 pm |
| Wednesday | 12 pm‑4:30 pm, 6 pm‑10 pm |
| Thursday | 12 pm‑4:30 pm, 6 pm‑10 pm |
| Friday | 12 pm‑4:30 pm, 6 pm‑10:30 pm |
| Saturday | 12 pm‑4:30 pm, 6 pm‑10:30 pm |
| Sunday | 12 pm‑3:30 pm, 3:30 pm‑7:30 pm |