Owner's description
Main Restaurant
Now considered a firm favourite & long-standing restaurant in Notting Hill. Since we found this corner of Westbourne Park Road in 2003, we've been a successful neighbourhood restaurant specialising in wood fired pizza & Meditterranean menus. Although we never claim it ourselves, many customers tell us we serve the best pizzas in London - all we can say is that they keep coming back for them!
We operate a no bookings policy in the main restaurant at The Oak however we do run a waiting list on our busiest evenings to ensure that all guests with their name on our list get to enjoy dinner in the restaurant, and if you do have to wait we have a gorgeous cocktail bar upstairs in which to do so...
Upstairs

at The Oak

Our chic & comfortable lounge bar opens every weekday evening from 6pm & from 4.30pm on the weekends. Most people find Upstairs at The Oak whilst waiting for their table downstairs but besides the bustling restaurant beneath it is a gorgeous space to intend to be in & drink in; Enjoy!

We also offer the space Upstairs at The Oak as a function & event venue, for exclusive hire Sunday - Wednesday evenings; if you have an event in mind, get in touch & we can discuss availability.

It is also where you will find our Private Dining Room.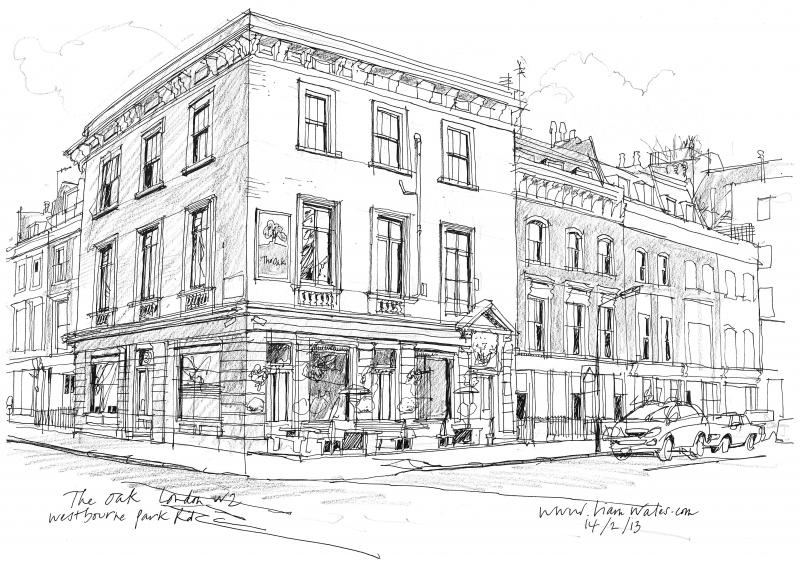 Private dining
Tucked away upstairs through the cocktail bar lies our private dining room. The table can seat up to 16 people for a 2 or 3 courses meal and can be booked for lunch or dinner any day of the week.
From Sunday - Wednesday evenings the whole lounge Upstairs at The Oak can be booked exclusively for private & corporate events or parties.
Summary
"Tasty pizzas" top the bill at these "good-looking gastropub" conversions in Notting Hill and Shepherd's Bush, with the "excellent new addition" of a "stylish bistro" in a "stunning, huge space" on the river at Battersea. "Pizzas and starters outshine main courses, but overall very pleasant and relaxing".
Summary
"Excellent pizzas" and a vibey interior contribute to the impressive magnetism of this appealing Notting Hill pub-conversion. It has a similar (but bigger and more "comfy") Shepherd's Bush sibling, near the bottom of the Askew Road.
Summary
"Delicious, light, crispy pizza" in a "retired pub" remains a "winning formula", both at the "lovely, cosy and very atmospheric" Notting Hill haunt, and its sizeable and "relaxing" Shepherd's Bush follow-up.
Summary
"Perfect crispy-based pizza" – "so light that normal pizza-associated guilt is forgotten" – as usual wins high praise for this pub-conversion duo. The newish Shepherd's Bush branch is "very comfy, with a large bar", while the very "buzzy" original is a Notting Hill classic for "a fun night out".
Opening hours
Mon-Fri: dinner 6.30-10.30pm / Sat: lunch 12-4pm, dinner 6.30-11pm / Sun: lunch 12-4pm, dinner 6.30-10pm
Last orders: 10.30 pm, Fri & Sat 11 pm, Sun 10 pm
What social media is saying