Summary
"Exemplary Italian ingredients cooked to perfection" and "served impeccably by delightful people" has earned a glowing reputation for the English-born former River Café chef, whose dining room off the foyer of the 1970s-built Intercontinental Hotel tower near Hyde Park Corner provides some of London's best Italian cuisine. The "soulless setting" always attracts adverse comment, although it is "much improved" since its renovation a few years back.
Summary
The home of some of "the best Italian food going" is how fans recommend this ex-River Café head chef's luxurious dining room, just off a hotel foyer by Hyde Park Corner, which also benefits from an "enormous and interesting wine list" (although the latter "can bring tears to your wallet"). The space lacks natural light, but the revamp a couple of years ago has made it more "charming".
Summary
"Fabulous Italian cuisine in hearty portions" and "friendly" service delight fans of this ex-River Café chef's "calm and quiet" HQ, off the foyer of a luxury hotel by Hyde Park Corner. As ever, there are gripes that "it feels very much like a brightly-lit 'hotel' restaurant", but the consensus is that "the refurbishment to the room a couple of years ago is a definite improvement".
Summary
"Magnifico!", say fans of this ex-River Café chef's Hyde Park Corner HQ, who hail it as "London's best Italian". Despite a major refurb in early 2016 however, its windowless quarters still feel very much "like a hotel restaurant", and more cautious reporters feel it's "better than average, but very overpriced".
Owner's description
One of the London's best Italian restaurants, celebrated Chef Theo Randall carefully blends the best local ingredients with hand-picked Italian imports to create rustic fare that attracts rave reviews in his eponymous restaurant Theo Randall at the InterContinental.
Opening to critical acclaim in November 2006, Theo Randall at the InterContinental's elegant natural interiors combined with the highest level of cooking and the very best ingredients come together to create a refined yet relaxed atmosphere in the Theo's flagship restaurant.
The daily-changing menu is inspired by Theo's regular trips to Italy and dictated by the best seasonal ingredients available from the market every day. Theo has personally overseen the extensive wine list that features 90% Italian varietals.
A daily changing lunch menu is also available which incorporates a great choice of dishes, seasonality, and varying prices. There is also the option of the four-course 'La Dolce Vita' lunch menu which is inspired by the Italian tradition of friends and family gathering together for convivial shared dining. In typical Italian style, the courses are divided into antipasti, primi, secondi and dolci.
Ever enthusiastic to share his passion for Italian cooking, Theo also hosts seasonal masterclasses at his restaurant and passes on tips he has compiled from 20 years' experience in top kitchens around the world. The class eat as they go and Theo aims to inspire cooks of all abilities with a combination of simple and more advanced dishes.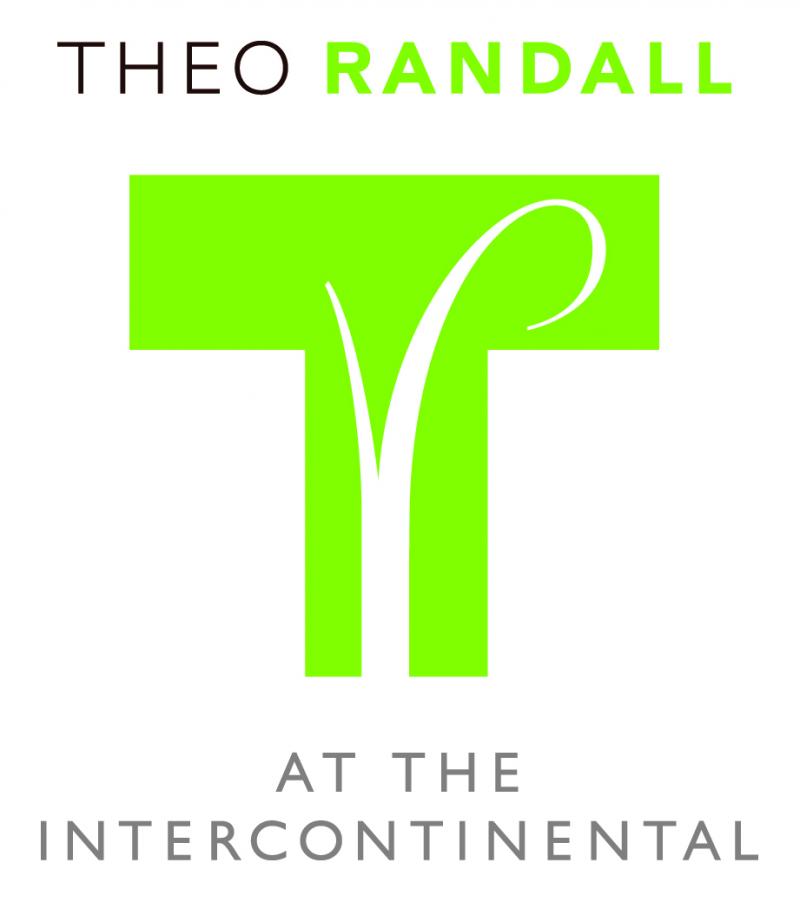 Prices
| Drinks | |
| --- | --- |
| Wine per bottle | £54.00 |
| Filter Coffee | £4.50 |
| Extras | |
| --- | --- |
| Bread | £5.00 |
| Service | 12.50% |
The chef
Theo Randall's passion for food was born from regular family holidays across Europe and from a young age he was destined for a culinary future. His career began as a waiter at London's acclaimed Chez Max and after only a few weeks, Max Magarian noted Theo's talents and invited him to work in the kitchen where he spent the next four years following an apprenticeship in classic French cuisine.
In 1989, Theo joined the up-and-coming River Café and quickly found his culinary home with the legendary Ruth Rogers and Rose Gray MBE. After a year's secondment cooking alongside Alice Waters at Chez Panisse in Berkeley, California, Theo returned to The River Café and brought inspiration from the bountiful Californian produce he had been working with.
Theo then remained at River Café for a further 15 years as head chef and it was under his patronage that the restaurant received its first Michelin star in 1997. He left to launch Theo Randall at the InterContinental, which opened in November 2006. His commitment to delivering rustic produce-driven Italian food from the prestigious address of No. 1 Park Lane has earned him loyal followers and rave reviews from critics and food-lovers.
While Theo is a regular on national television, and has published two successful recipe books, PASTA (2006) and My Simple Italian (2015), he remains true to his culinary roots and can be found in the kitchen for most services.
Private dining
Private Dining
As one of London's most sought-after locations for events and private dining, Theo Randall at the InterContinental London Park Lane presents a variety of dining options. Choose from a dining room for up to 24 people, a dining area for up to 50 people or enjoy hire of the entire restaurant for up to 145 people.
InterContinental London Park Lane also boasts a dedicated conference and event floor with state-of-the-art facilities. Guests may enjoy a Theo Randall authored event with expansive view over London.
Set menus start from £57.50 per person, alternatively, if you have specific requirements Theo can create a customised menu for you using the freshest seasonal produce.
InterContinental London, Park Lane, 1 Hamilton Place, London, W1J 7QY
Make A Booking
Number of Diners:
Required Time:
Powered by OpenTable
Opening hours
| | |
| --- | --- |
| Monday | 6:30 am‑3 pm, 6 pm‑11 pm |
| Tuesday | 6:30 am‑3 pm, 6 pm‑11 pm |
| Wednesday | 6:30 am‑3 pm, 6 pm‑11 pm |
| Thursday | 6:30 am‑3 pm, 6 pm‑11 pm |
| Friday | 6:30 am‑3 pm, 6 pm‑11 pm |
| Saturday | 6:30 am‑3:30 pm, 6 pm‑11 pm |
| Sunday | 6:30 am‑3:30 pm, 6 pm‑11 pm |
What social media is saying