Owner's description
Hailed as a "tasteful and authentic symbol of ethnic village life," Chokhi Dhani or "Fine Village or Good Dwelling," opened near Jaipur in 1990 as a celebration of traditional Rajasthani cuisine. Since then the original restaurant has expanded to include a huge 22-acre five-star resort and event park, as well as numerous other resorts across the country.
Chokhi Dhani's founder, Gul Vaswani, started the enterprise with the intention of preserving and celebrating Rajasthani culture as well as introducing it to local and international travellers.
Along the way, Chokhi Dhani has received a number of accolades, including India's Most Innovative Tourism Project by the Ministry of Tourism.
Marking the first overseas opening for the group, Chokhi Dhani is the brainchild of extraordinary young chef, hotelier and entrepreneur Kriti Vaswani who is following in the footsteps of her father, Gul Vaswani.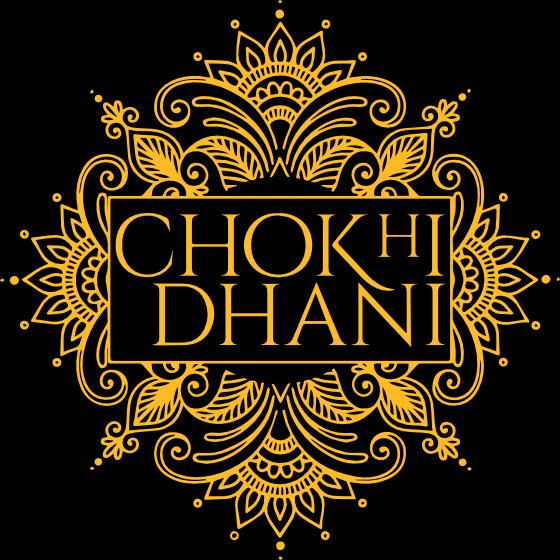 The chef
Vishnu Natarajan, Head Chef
Vishnu Natarajan has spent nearly two decades travelling the world, introducing global audiences to the culinary wonders of the subcontinent.
As executive head chef for the acclaimed Carom in Soho, he saw the restaurant win a prestigious Harden's award.
Vishnu also teamed up with Michelin starred chef Atul Kochhar for an event at the World Economic Forum in Davos and was a leading training chef for Taj Group Hotels.
Private dining
Luxurious and full of character, with its intricate carvings, original artwork and glittering chandeliers, Chokhi Dhani's delightful private dining room provides an intimate and unique space in which to dine. The elegant long polished table seats up to 12, whilst the room can also accommodate up to 30 guests for a cocktail and canapé reception.
Chokhi Dhani London Restaurant Diner Reviews
Reviews of Chokhi Dhani London Restaurant in SW11, London by users of Hardens.com. Also see the editors review of Chokhi Dhani London restaurant.

Pooja J
Went with my husband for Dinner. I was so a...
Reviewed 8 months, 5 days ago
"Went with my husband for Dinner. I was so amaze with everything there. Food was amazing, that even taste good, they also present that very beautifully. Ambiance is really good. Every small thing will give you feel of Indian culture. They also have Indian Jewelry for sale on very low price. I am definitely visit this again. I have tried so many dishes and every single one has unique taste and wow feeling. Food as superb as expected and whole experience thoroughly enjoyable."
Report this comment
Have you eaten at Chokhi Dhani London?
Post your own review of Chokhi Dhani London and contribute to our annual restaurant review guide.
Post your own review
Harden's survey result
Not enough people have commented yet
Our reviews are based on an annual survey of ordinary diners which runs in Spring each year. But this establishment has not yet gathered enough feedback for our editors to write it up.
Do you think it deserves to be better known?
Write a quick review now using our restaurant diary service. That way it might catch our attention. Next survey, you can transfer your diary entry into our survey system. Everyone who contributes 5 or more reviews in our survey will qualify for a free guide.
Unit 2, 2 Riverlight Quay, Nine Elms Lane, London, SW11 8AW
Opening hours
| | |
| --- | --- |
| Monday | 12 pm-10:30 pm |
| Tuesday | 12 pm-10:30 pm |
| Wednesday | 12 pm-10:30 pm |
| Thursday | 12 pm-10:30 pm |
| Friday | 12 pm-10:30 pm |
| Saturday | 12 pm-10:30 pm |
| Sunday | 12 pm-9:30 pm |
What social media is saying