Summary
"You dine very well" from a "really interesting and different menu", hosted by "informative staff", in the restaurant at Stevie Parle's multi-level operation by the O2 Centre. "The bars are pretty good as well" – "brilliant for cocktails, fantastic for people-watching" – and there's a café on the ground floor.
Summary
"Delicious pizzas with unusual toppings, plus great coffee and salads too" win praise for the ground floor café of Stevie Parle's outpost at the O2. There's also a more stylish first-floor bar and restaurant serving more ambitious, locally sourced fare.
Summary
"Quelle surprise! A real restaurant at the O2" – Stevie Parle has created one of his better places on the Greenwich Peninsular. The first-floor kitchen serves "inspired, locally sourced food in a beautiful room with impeccable service", while the café downstairs makes "top pizza". Top Tip – "try the tester (not taster) menu", served on Tuesdays.
Summary
"Exceptional food in the culinary desert of the O2", brought to the Greenwich Peninsular by hip-crowd chef Stevie Parle in a "beautiful three-storey venue" topped by a bar. The restaurant is "a great locally sourced concept", while the "buzzing" ground-floor café scores for "rustic pizzas" and "great coffee and cardamom buns".
Owner's description
"Craft is exceptional"
**** AA Gill
_

Craft London is a British restaurant in North Greenwich from Stevie Parle & Tom Dixon OBE.

We offer an a la carte menu that changes almost every week, alongside both short and long tasting menus.

Our 4 course 'early-supper' menu is ideal for a quick meal before a show at The 02. Our clay-baked duck experience is avaialble for groups of 2 persons or more and can be ordered anytime with a few days' notice.

We produce much of what we serve in house including our own pickles, freshly made breads cooked in the tandoor, cured & smoked meats, honey for our ice cream with our own on-site beehives and whipped butter for our breads.

We buy almost everything we serve from British suppliers we know well and often showcase them at our Thursday feasting dinners.

On Tuesdays we offer a "Test-Kitchen" menu featuring potential new dishes from Ana and the chefs - it's always £28 per person and lots of fun.

_

"What Stevie Parle has bitten off- he can chew"
Fay Maschler ****

_

"I'd almost swim to Greenwich for Stevie Parle's clay-baked duck"
Marina O'Loughlin 9/10

_

"Everything i eat here is a delight"
Leah Hyslop 9/10

_

"Stevie Parle's Masterpiece"
Hot Dinners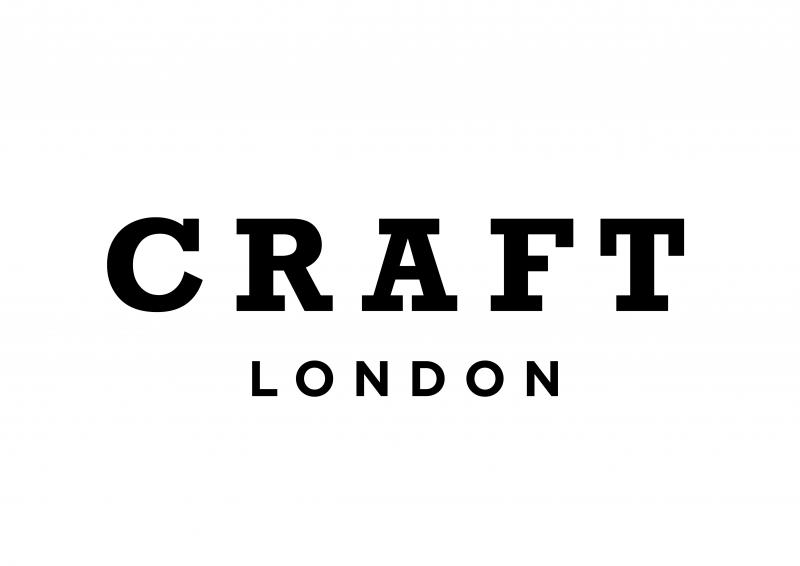 Prices
| Drinks | |
| --- | --- |
| Wine per bottle | £25.00 |
| Filter Coffee | £3.00 |
| Extras | |
| --- | --- |
| Service | 12.50% |
The chef
Thomas Greig joins in 2018 as Head Chef - following stints at Frenchie and Gordon ramsey Group Thomas brings a wealth of experience and unbounded enthusiasm to the Craft London kitchens.
Craft London Restaurant Diner Reviews
Reviews of Craft London Restaurant in SE10, London by users of Hardens.com. Also see the editors review of Craft London restaurant.

Valerie F
Four course menu - best place all year...
Reviewed 11 months, 26 days ago
"Four course menu - best place all year"
Report this comment
Have you eaten at Craft London?
Post your own review of Craft London and contribute to our annual restaurant review guide.
Post your own review
Peninsula Square, London, SE10 0SQ
Make A Booking
Number of Diners:
Required Time:
Powered by Bookatable
Opening hours
| | |
| --- | --- |
| Monday | CLOSED |
| Tuesday | 5:30 pm‑10:30 pm |
| Wednesday | 5:30 pm‑10:30 pm |
| Thursday | 5:30 pm‑10:30 pm |
| Friday | 5:30 pm‑10:30 pm |
| Saturday | 1 pm‑4 pm, 5:30 pm‑10:30 pm |
| Sunday | CLOSED |
What social media is saying