Owner's description
As the name itself implies, "Kottaram", means castle in one of the Indian languages- Malayalam.
As per the Indian Classic epic "The Mahabharata" back in the 12th Century BC, there lived a powerful & charismatic king named NALA (NAHL-ah) in India. Unlike any other men at those times, The King NALA had outstanding culinary skills which left the guests who came to his KOTTARAM in Awe!
Paka Darpanam (meaning: culinary mirror) is a book on cuisine from antiquity. It has been authored by King Nala and Pakashastra (meaning: Science & art of cooking) was documented.
It is fascinating that an impressive array of vegetables, meats, spices, flavours, and souring agents as well as culinary techniques were used in the preparation of these dishes. This science is not only restricted to Indian plates, but people beyond India cherish and embrace various culinary creations. And that's precisely what we here in "Kottaram" are committed to provide. We welcome our esteemed guests to enjoy the traditional Indian food and we are at your service with utmost dedication @ Kottaram, Nottingham.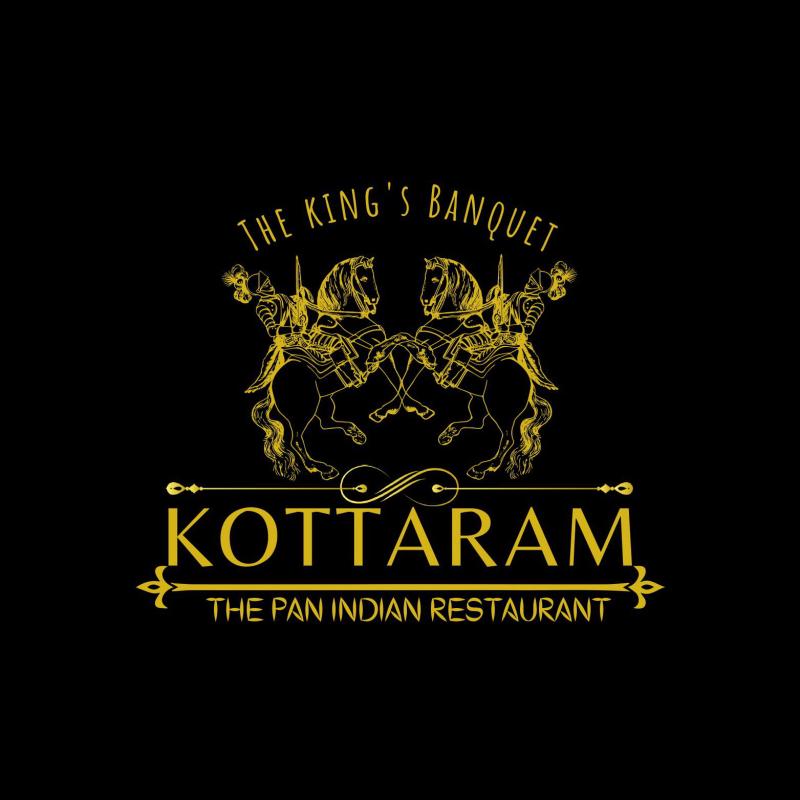 Prices
| Drinks | |
| --- | --- |
| Wine per bottle | £0.00 |
| Filter Coffee | £0.00 |
| Extras | |
| --- | --- |
| Bread | £3.09 |
| Service | 10.00% |
The chef
Our Chef, Visakh Suraj with his unique flavour blending profile is specialized in the signature dishes of South India. He who's worked with the Taj Group of Hotels, Kempinski Groups, Mahirs, Cosmo, Peachy Keens and was a key role player in the calorie controlled cuisines of Commonwealth Games 2022 in Birmingham. Creativity, innovation, and presentations are the core areas that Chef Visakh is known for.
Kottaram Restaurant Diner Reviews
Reviews of Kottaram Restaurant in NG1, Nottingham City Centre by users of Hardens.com. Also see the editors review of Kottaram restaurant.

Jerin J
The lamb cutlets starter I'd a must. Get so...
Reviewed 7 months, 15 days ago
"The lamb cutlets starter I'd a must. Get some poppadoms too and enjoy the super tasty dip selection. I went for the kebab selection main which was served with a lovely sauce and a fresh salad. Our waitress was great fun and helped guide us through the menu"
Report this comment
Have you eaten at Kottaram?
Post your own review of Kottaram and contribute to our annual restaurant review guide.
Post your own review
Not enough people have commented yet
Our reviews are based on an annual survey of ordinary diners which runs in Spring each year. But this establishment has not yet gathered enough feedback for our editors to write it up.
Do you think it deserves to be better known?
Write a quick review now using our restaurant diary service. That way it might catch our attention. Next survey, you can transfer your diary entry into our survey system. Everyone who contributes 5 or more reviews in our survey will qualify for a free guide.
For 32 years we've been curating reviews of the UK's most notable restaurant. In a typical year, diners submit over 50,000 reviews to create the most authoritative restaurant guide in the UK. Each year, the guide is re-written from scratch based on this survey (although for the 2021 edition, reviews are little changed from 2020 as no survey could run for that year).
Have you eaten at Kottaram?
28 Maid Marian Way, Nottingham City Centre, NG1 6GF
Opening hours
| | |
| --- | --- |
| Monday | 12 pm‑3 pm, 5:30 pm‑10:30 pm |
| Tuesday | 12 pm‑3 pm, 5:30 pm‑10:30 pm |
| Wednesday | 12 pm‑3 pm, 5:30 pm‑10:30 pm |
| Thursday | 12 pm‑3 pm, 5:30 pm‑10:30 pm |
| Friday | 12 pm‑3 pm, 5:30 pm‑11 pm |
| Saturday | 12 pm‑11 pm |
| Sunday | 12 pm‑9 pm |