Summary
"A wonderful taste of India!" – the cooking at this plush venue tucked away behind Marble Arch has returned to the heights following an extended period of closure after a fire a few years ago. "The makeover looks great" and "the food is still consistent and authentic", according to relieved regulars.
Summary
"The cooking is back on form after a year or two off" (during which the restaurant was closed following a fire), say fans of this Bayswater old-timer, hailing its "excellent food, with fresh spices and not messed about as at many of the newer nouvelle Indians". The interior is a little "dull" but "at least you can hear yourself talk".
Summary
This long-time Bayswater favourite reopened at long last after a fire closed the doors for over a year, sparking concern among the many fans of its "fabulous Indian flavours". "After the initial hiccups, they've got it just right", is the relieved verdict shared by most – if not quite all – reporters. The interior, always the weak point at this venue, is "a marked improvement, and the food still of consistent high quality".
Summary
"Will it ever re-open?", sigh fans of this beloved – if monumentally dull-looking – Bayswater Indian. After a summer 2015 fire, its website has continued to promise that it will… and a date we understand has now been set as this guide goes to press (in autumn 2016).
Owner's description
Bombay Palace resides in a top-end location near Marble Arch matched by an interior of simple elegance – dark red walls and furnishings around immaculate white tablecloths and forests of glass surrounding the subtle lighting. Bombay Palace on Connaught Street, London is part of an international chain with branches in New York, Beverley Hills, Montreal, Kuala Lumpur, Brampton and Hyderabad.
The first Bombay Palace was opened in 1970s by the former fighter pilot Sant Singh Chatwal. Chatwal grew up in the Indian half of the Punjab region that straddles India and Pakistan, and his restaurants focus on the cuisine of his childhood, consumed in the years before his restless adventuring had led him to fly around the globe, settle briefly in Ethiopia, and then strive to establish himself in several of the world's great cities.
Punjabi cuisine is remarkable for having fewer hot dishes than many other regions of India, and for its alternative focus on creamy marinades and, especially, charcoal-cooked tandoori dishes.
The London branch, opened in 1981, has undergone a massive refurbishment and is looking very sleek, with a beautifully designed lounge bar. The staff is infused with a greater focus to make the revitalised restaurant a success, and is warm, friendly, and knowledgeable about the food it is serving. Despite the reasonably large size of the room, the warm well-matched colour scheme made it feel cosy – a very relaxing, comfortable ambience allowing one to forget one's cares and lose oneself in the eating experience.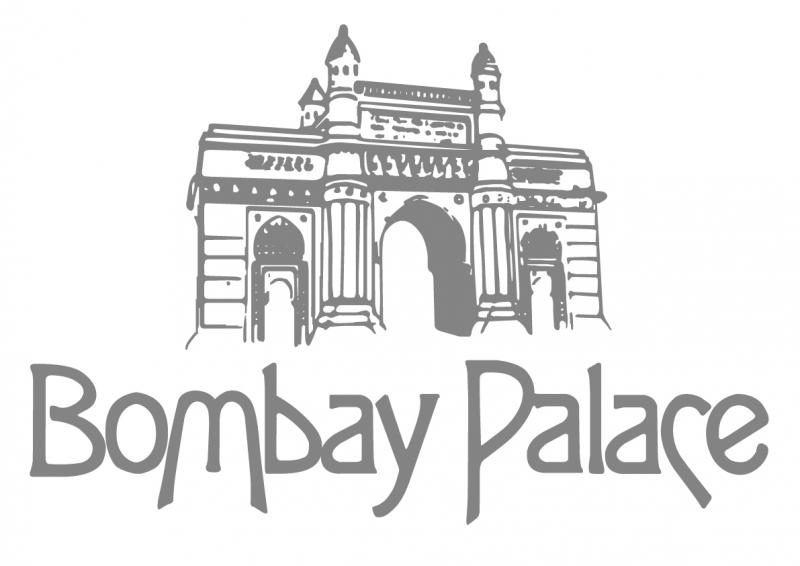 Prices
| Drinks | |
| --- | --- |
| Wine per bottle | £19.95 |
| Filter Coffee | £2.50 |
| Extras | |
| --- | --- |
| Service | 12.50% |
Restaurant details
Highchair, Menu, Portions
The chef
Harjeet Singh, Head Chef, Bombay Palace, London
Harjeet Singh, head chef of Bombay Palace in Connaught Village, counts among London's most experienced Indian chefs at the top level. Having spent eight years working for the Bombay Palace group's Kuala Lumpur restaurant, he joined the original London branch in 1999 and has, since then, had full responsibility for maintaining standards and advancing the cuisine of this iconic dining institution.
Harjeet boasts some 24 years experience at some of legendary Indian restaurants – among them, Bukhara, at Luxury Collection ITC Maurya Hotel in New Delhi, voted one of the S.Pellegrino World's 50 Best Restaurants four years in a row. Harjeet spent five years there working under legendary master chefs, perfecting the fine art of tandoor-cooking. There, he learned everything there is to know about the food of the North West Frontier Province, experience that has stood him in good stead at Bombay Palace, where the kebabs are considered second to none in London.
The experience of working under such renowned names has stayed with Harjeet Singh ever since and continues to influence his cuisine in Bombay Palace. Bombay Palace in London, one of eight Bombay Palace restaurants across the globe, reopened in the spring of 2012 after a massive refurbishment both front and back of house. The brand new state-of-the-art cuisine allows Harjeet and his brigade to offer delicious authentic regional Indian dishes to the highest standards for Bombay Palace's many new guests and returning regulars. Signature dishes include: Changezi Champen (juicy lamb cutlets marinated in fresh mint, fennel, pepper and yoghurt) and Tandoori Jhinga (grilled jumbo prawns, not kidding about the 'Jumbo', marinated in home made paste made of fresh herbs and the best spices).
Private dining
Bombay Palace is an award winning Indian restaurant in the heart of London, you'll find it on Connaught Street close to Marble Arch.
Bombay Palace offers a delicious selection of dishes from Northern India as well as a selection of tasty and wholesome Indian street food.
The restaurant also has several Private Dining Rooms to hire for your corporate events, parties and meetings.
Firstly, there is the Palace Suite; perfect for business as it comes equipped with a 60" Smart TV, Satellite connection, Wifi and a capacity of up to 25 guests.
Secondly, the Lounge Bar and Patio makes for the perfect relaxed event. With a stylish glass partition separating the lounge from the restaurant and it's very own cocktail bar, this space is perfect for a private party. Our lounge bar has a capacity of 50-60 people when used in conjunction with the patio as well as a 55" Smart TV and Wifi.
And finally, for those occasions where you need a little extra room, our restaurant can be hired out for exclusive use for 80 – 110 guests. Well suited to both daytime and evening events, the space offers separate Lounge and Patio areas for canapés, drinks or tapas menus. It's possible to start there, before adjourning to the main dining room for main course and desserts.
Bombay Palace Restaurant Diner Reviews
Reviews of Bombay Palace Restaurant in W2, London by users of Hardens.com. Also see the editors review of Bombay Palace restaurant.

Arianna P
Good Indian cuisine. It gives you the certa...
Reviewed 6 months, 9 days ago
"Good Indian cuisine. It gives you the certainty of tasty curries, without surprises "
Report this comment

G G
Had not been for a log time but still excel...
Reviewed 9 months, 15 days ago
"Had not been for a log time but still excellent."
Report this comment

Sally M
Wasn't sure about the food in this restau...
Reviewed 9 months, 27 days ago
"Wasn't sure about the food in this restaurant when it reopened but it all seems to have settled down now and the food is reliable and good."
Report this comment
Have you eaten at Bombay Palace?
Post your own review of Bombay Palace and contribute to our annual restaurant review guide.
Post your own review
50 Connaught St, London, W2 2AA
Opening hours
| | |
| --- | --- |
| Monday | 12:30 pm-3 pm, 6 pm-11:30 pm |
| Tuesday | 12:30 pm-3 pm, 6 pm-11:30 pm |
| Wednesday | 12:30 pm-3 pm, 6 pm-11:30 pm |
| Thursday | 12:30 pm-3 pm, 6 pm-11:30 pm |
| Friday | 12:30 pm-3 pm, 6 pm-11:30 pm |
| Saturday | 12:30 pm-3 pm, 6 pm-11:30 pm |
| Sunday | 12:30 pm-3 pm, 6 pm-11:30 pm |
What social media is saying