Harden's says
On a Fitzrovia site that was Laboratorio Pizza – owner Ivan Simeoli has reformatted it as a second branch of his new seafood concept: cocktails, oysters, ceviche… and you can buy fish for your supper too.
Owner's description
A chic and stylish interior, evocative of the ocean. A fish & cocktail menu that fills you with anticipation.

Chef Ivan Simeoli, and venture partner Gerardo De Vito, are bringing a second branch of RAW to the hustle and bustle of Great Portland Street.

When you dine at RAW you will be treated to an evening of small plates of beautifully prepared fish, that go hand in hand with thirst quenching and unusual sea-themed cocktails.

Silky oysters, grilled octopus with borlotti beans, chorizo and ink crumble, light and crispy tempura tiger prawns and ultra fresh red prawns carpaccio are just some of the dishes coming from Ivan's creative mind.

The atmosphere is a bubble of conviviality making every visit something to look forward to.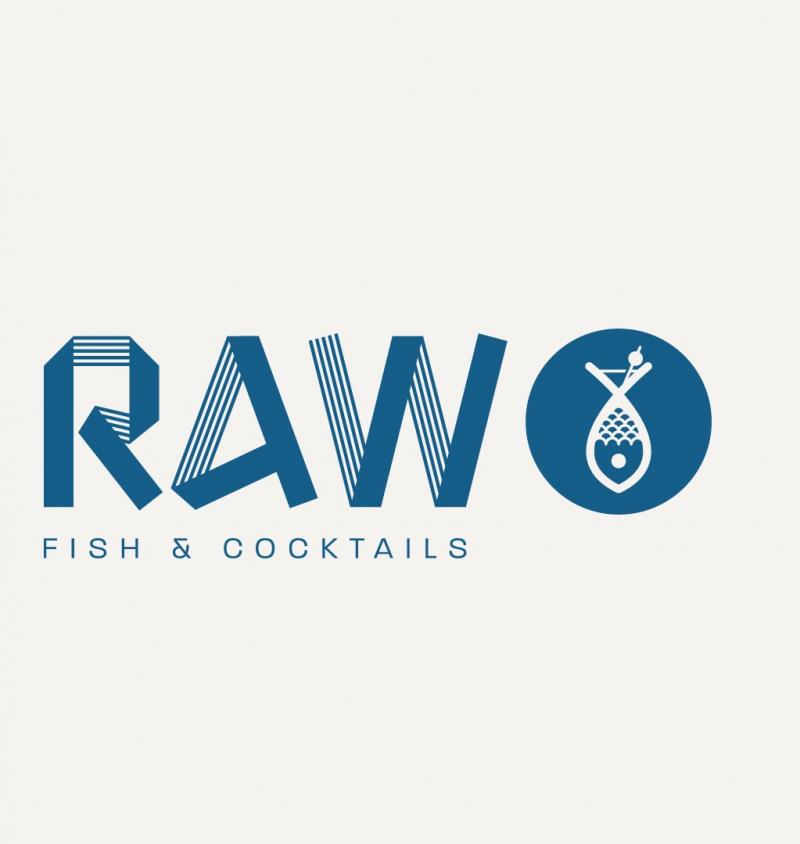 The chef
For more than 20 years, Ivan Simeoli has drawn upon Mediterranean traditions and worked with authentic local and sustainable ingredients to create mouth-watering dishes that truly evoke a fresh, clean and sophisticated culinary way of life.

A former head chef at Gigi's and Osteria 60, Ivan has worked with some of the best chefs around, including Michelin-starred Massimo Bottura while at Osteria Francescana in Modena.

At RAW Ivan has created a menu that focuses on the freshest Cornish fish and seafood available, going hand in hand with sea-themed hand-crafted cokatils.


Ivan's cuisine is innovative and fun at the same time, making each visit at RAW a relaxed culinary experience not to be missed.
RAW - Fish & Cocktails Restaurant Diner Reviews
Reviews of RAW - Fish & Cocktails Restaurant in W1W, London by users of Hardens.com. Also see the editors review of RAW - Fish & Cocktails restaurant.

A N
Some fantastic dishes - the monkfish with p...
Reviewed 24 days ago
"Some fantastic dishes - the monkfish with peas and miso a particular highlight and everything generally at a good standard. Visted in soft launch period so service not quite at 100% yet, and post soft launch I might have some questions over portion size and value on some of the dishes."
Report this comment

Sally M
Pleasant but not brilliant food. It has jus...
Reviewed 28 days ago
"Pleasant but not brilliant food. It has just opened so was empty - not sure what the ambience would be like if full. Decor looks cheaply done and the outside doesn't look particularly welcoming"
Report this comment
Have you eaten at RAW - Fish & Cocktails?
Post your own review of RAW - Fish & Cocktails and contribute to our annual restaurant review guide.
Post your own review
Not enough people have commented yet
Our reviews are based on an annual survey of ordinary diners which runs in Spring each year. But this establishment has not yet gathered enough feedback for our editors to write it up.
Do you think it deserves to be better known?
Write a quick review now using our restaurant diary service. That way it might catch our attention. Next survey, you can transfer your diary entry into our survey system. Everyone who contributes 5 or more reviews in our survey will qualify for a free guide.
For 30 years we've been curating reviews of the UK's most notable restaurant. In a typical year, diners submit over 50,000 reviews to create the most authoritative restaurant guide in the UK. Each year, the guide is re-written from scratch based on this survey (although for the 2021 edition, reviews are little changed from 2020 as no survey could run for that year).
Have you eaten at RAW - Fish & Cocktails?
110 Great Portland Street, London, W1W 6PQ
Make A Booking
Number of Diners:
Required Time:
Powered by OpenTable
Opening hours
| | |
| --- | --- |
| Monday | CLOSED |
| Tuesday | 12 pm‑3 pm, 5 pm‑10 pm |
| Wednesday | 12 pm‑3 pm, 5 pm‑10 pm |
| Thursday | 12 pm‑3 pm, 5 pm‑10 pm |
| Friday | 12 pm‑3 pm, 5 pm‑10 pm |
| Saturday | 12 pm‑3 pm, 3:30 pm‑10 pm |
| Sunday | 11 am‑5 pm |