Owner's description
M THREADNEEDLE ST
A multi award-winning city hotspot housing a destination cocktail bar, wine tasting room, M Grill restaurant, whisky lounge, private members lounge and four private dining and event spaces.
M GRILL boasts the first 'Himalayan salt chamber' found in a London restaurant, which ages exclusive steaks from around the world, including the highest grades of USDA, Wagyu and Kobe Beef! Listed by Harpers as 'Best for Steak and Seafood' the sustainable, international menu by Michel Roux and Gordon Ramsey protégé Executive Chef Michael Reid, mirrors the origin of the beef, as does the extensive, accessible wine list which also comes from USA, France, Japan, Australia, South Africa and Argentina and is worthy of his background working at one of the '50 Best' restaurants in the world.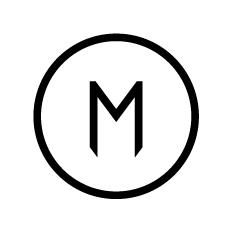 Summary
Martin Williams's glossily-glam steakhouses have a touch of Vegas-glitz to their ritzy design, and particularly win nominations as impressive venues for business, boosted by the range of top-quality meat (the highest grades of USDA, Wagyu and Kobe beef) and an extensive wine selection. Since the top man returned to rescue Gaucho as CEO, however, some reporters feel "it's lost its way since the wonderful early days".
Summary
With their "clubby", "dark" decor, Martin Williams's Vegas-esque steakhouses can "feel like they're trying too hard to be cool". For more reporters, though, they are "an expensive but guilty pleasure" with "perfectly executed steak". Change may be afoot, because, as of September 2018, Williams is no-longer the 'ex-Gaucho CEO', but has returned back to that post to turn around the chain he headed for many years. Where this will leave this project remains to be seen. Top Tip: "excellent deal with free-flowing Prosecco".
Summary
"When you want to impress your companions" many reporters do recommend these "swanky and shiny", Vegas-style operations in the City and Victoria (and very recently opened in Twickenham, too), applauding the "superb" steaks, and "innovative and original wine list". To their critics however, it's "massively a case of style over substance", with "food that's designed to sound fancy and exotic" but which seems "mediocre at the inflated prices": "I went on a deal, which brought the cost for the albeit good meal down from outrageous to merely expensive".
Summary
"The main restaurant booths are perfect for business", as are the steak and luxurious seafood (sushi, ceviche, etc) selections, and swish bars at these big and brassy entertaining complexes in the City and Victoria. These "hangar-like" spaces can seem soulless however, and "lord above the prices", which leave any mishaps on the cooking front hard to forgive.
Make A Booking
Number of Diners:
Required Time:
Powered by OpenTable
Opening hours
Last orders: midnight
What social media is saying