Summary
Talk about ticking the boxes! Set in beautiful Cumbrian countryside, check… "historical" mansion that looks a bit like a castle, check… wonderful grounds with kitchen garden, check – this Lakeland hotel makes a marvellous and "romantic" destination, and boasts a "fantastic restaurant in the old hall" serving Richard Swale's highly accomplished cooking, with the option of a tasting menu format. And as of October 2019, Michelin star, check…
Summary
Talk about ticking the boxes! Set in beautiful Cumbrian countryside, check… "historical" mansion that looks a bit like a castle, check… wonderful grounds with kitchen garden, check – this Lakeland hotel makes a marvellous and "romantic" destination, and boasts a "fantastic restaurant in the old hall" serving Richard Swale's highly accomplished cooking, with the option of a tasting menu format. And as of October 2019, Michelin star, check…
Summary
"A beautiful setting and melt in the mouth food" – that's the appeal in a nutshell of this gorgeous Cumbrian manor house, in a Lakeland village. Chef Richard Swale's seasonal cuisine is available via a short à la carte menu or seven-course tasting option.
For 30 years we've been curating reviews of the UK's most notable restaurant. In a typical year, diners submit over 50,000 reviews to create the most authoritative restaurant guide in the UK. Each year, the guide is re-written from scratch based on this survey (although for the 2021 edition, reviews are little changed from 2020 as no survey could run for that year).
Have you eaten at Allium at Askham Hall?
Owner's description
Award-winning Askham Hall has recently been transformed from a stately family home into a unique and contemporary retreat. A grade I listed Pele Tower dating back to the late 1200s, it has been in the Lowther family for over 200 years. Set in the unspoilt Eden Valley, with stunning views and offering a new style of hotel for the lakes - a restaurant with rooms in an outstanding historic building.
It follows Charles Lowther's transformation of his award-winning sister establishment the nearby George and Dragon country inn, specialising in delicious produce from the family estate. The antithesis of the traditional country house hotel, Askham Hall is a bohemian-style home from home set in the heart of an incredibly productive area for wild food. Head chef is Richard Swale, originally Cumbrian but whose menus are inspired by time abroad. Offering an imaginative and creative dining style, using fresh seasonal ingredients sourced from Askham Hall itself, the surroundings fields and woodland and the 800 year old estate.
The creative, unpretentious style is repeated in the house. Charming original features compliment modern furnishings. With three beautifully remodelled dining areas, 15 luxurious, individually designed bedrooms, and a Scandinavian influenced private spa with an outdoor pool.
The grade II listed gardens full of stunning features, animal trails and an atmospheric Kitchen Garden Cafe%u0301 are also open to the public.

A wedding and party barn, garden pavilion and a newly refurbished Medieval hall are also available.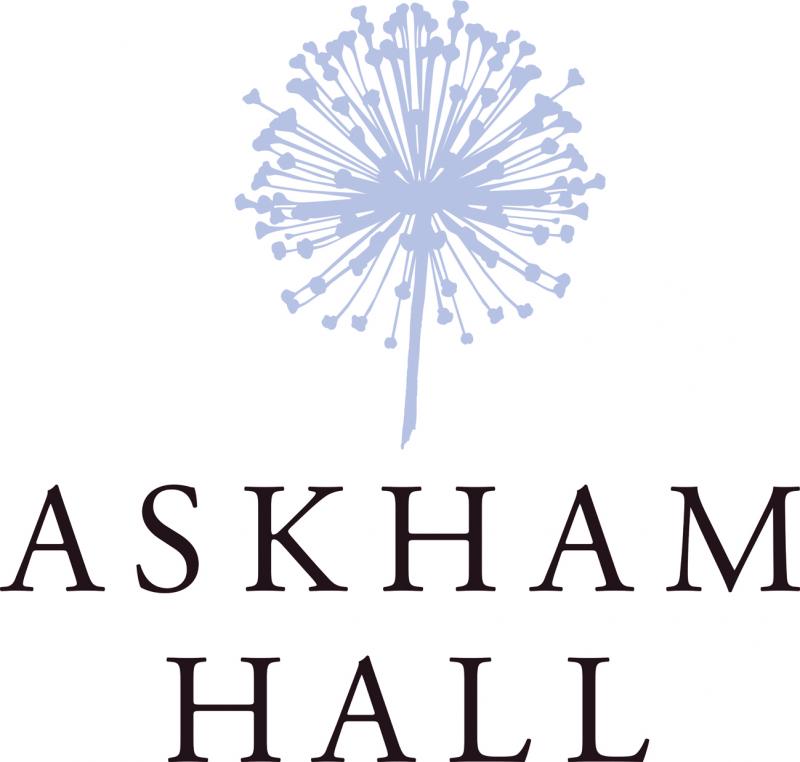 Prices
| Drinks | |
| --- | --- |
| Wine per bottle | £23.00 |
| Filter Coffee | £2.50 |
| Extras | |
| --- | --- |
| Service | 10.00% |
The chef
Richard Swale
Richard grew up in this area of Cumbria and has a deep understanding of the seasons, wild foods and produce that grows here from his childhood spent out shooting in the woods, fishing on the river Eden and looking after his own rare breed chickens which he is bringing to Askham Hall. Having developed a passion for cooking at a young age he has spent the last 12 years working away from the area honing his skills and developing his cooking style.
He spent 4 years working with equally renowned chefs John Burton Race and Anthony Demetre In London. He also spent 2 Years in France and had various placements around the world including a stint at NOMA in Copenhagen and also with the famous 3 Michelin star French chef Marc Veyrat in Annecy who specialises in mountain plants and herbs.
Since then he has gone on to refine his style, and now back in Cumbria and settled in Askham, he is rediscovering his connection with the ingredients he grew up with. Using the techniques he has learnt on his journeys, he is now bringing out new interpretations on the way ingredients are used, something we are all very excited about.
Private dining
Private dining
If you would like to eat together as a larger party in total privacy we would recommend you one of the following 4 possibilities:
The Dining Room
Located in one of the oldest parts of the house, this room can accommodate up to 18 guests. It is a beautiful wood panelled room with a huge window at one end looking out onto the knot garden and has a large open fireplace. This room is also licensed for civil ceremonies.
Table layout option: 1 long table for up to 18 guests.
The Pantry
A charming private room just off the kitchen with a beautiful Italian fresco painted into a 15th C window.
Table layout option: smaller tables can be made up to 1 long table for up to 10 guests.
The Garden Room
This room is the centre of the new restaurant and looks both out into the knot garden and into the kitchen. A real must for the serious foodies who want to see the chefs in action.
This room is normally used for individual tables for two or four.
Private dining table layout options : smaller tables made up to two tables of up to 12 or one horseshoe for up to 26.
The Bank Barn
Light and airy, glass doors and free space right up to the roof spas, this space is a beautiful restoration of a traditional 17th C vernacular bank barn in a modern context with split levels allowing the space to be broken up into smaller areas if required. With a brand new kitchen dedicated to this space it is ideal for large parties, with a dance floor and separate parking.
Minimum capacity: 40 guests, maximum capacity: 150 guests.
Table layout options: Long tables, rounds or a mixture of the two.
Askham, Penrith, CA10 2PF
Opening hours
| | |
| --- | --- |
| Monday | CLOSED |
| Tuesday | 7 pm‑9:30 pm |
| Wednesday | 7 pm‑9:30 pm |
| Thursday | 7 pm‑9:30 pm |
| Friday | 7 pm‑9:30 pm |
| Saturday | 7 pm‑9:30 pm |
| Sunday | CLOSED |