HARDENS PLATINUM CLUB

Not a member?
Unlock unique privileged access to the UK's best restaurants and members' clubs when you join Harden's Club
Harden's says
A fourth location for this group of Italian restaurants, owned by luxury lifestyle brand Chucs, opens in Hyde Park's Serpentine Sackler Gallery. Set within The Magazine extension of the gallery, the restaurant is open for breakfast and brunch through to lunch, afternoon tea and dinner. Take-away options are also available for those picnicking in the park.
Owner's description
The newly opened Chucs Serpentine, located in Zaha Hadid's architectural masterpiece The Magazine, is the latest offering from the Chucs Group.
Open for breakfast and brunch, through to lunch, afternoon tea, and dinner, Chucs Serpentine caters to all occasions - business meeting over authentic Italian caffe, family lunch, or romantic drinks and dinner come sundown.
Like its predecessors, Chucs Serpentine specialises in flavours of the Italian Riviera and Mediterranean - favourites include Chucs classics yellowfin tuna tartare and chicken paillard, as well as grilled goat's cheese with aged balsamic, and pan-fried sea bream.
Exclusive to Chucs Serpentine is a takeaway menu, so you can enjoy your meal alfresco in the Royal Park, as well as a dog menu (so your furry friends can make the most of their Chucs experience also).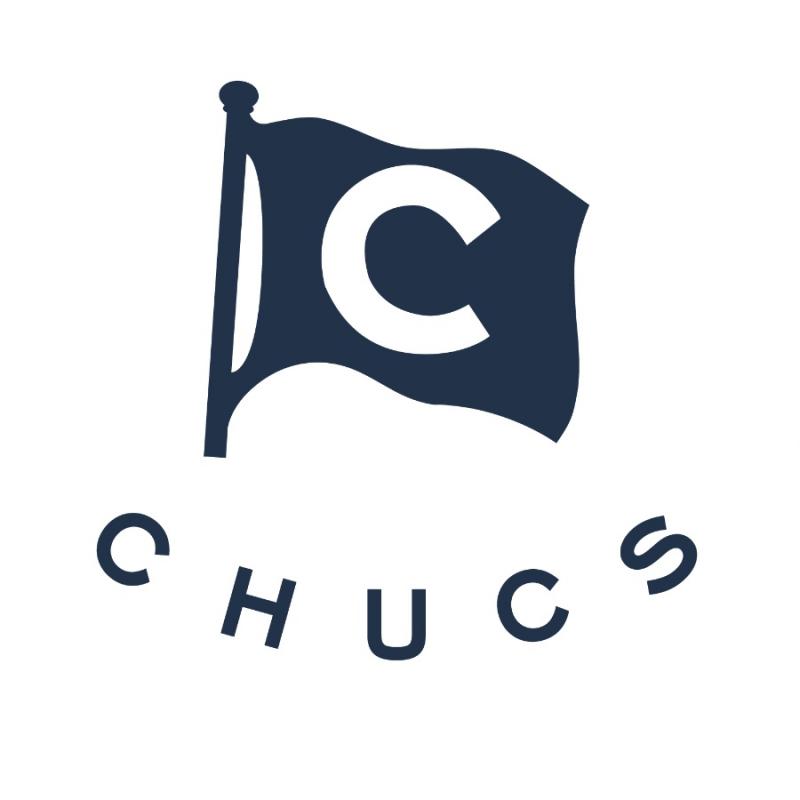 Summary
These retro-glam cafés are mostly located in-store, but the portfolio now also boasts the "beautiful building by the Serpentine Sackler Gallery" designed by Zaha Hadid. Perhaps because their price-tag is not exactly 'bargain basement', feedback is somewhat limited, but there's a fairly clear picture of chic Italian dishes that, while "good and tasty", can seem "nothing special" given the Monte Carlo-esque bill. Any such caveats do not seem to be getting in the way of the chain's ongoing expansion however, most recently into Kensington.
Summary
"A chic take on Italian cooking" makes these in-store deluxe cafés– a popular option "for a quiet and unassuming" (but fairly loaded) Mayfair, Notting Hill and Chelsea clientele, who often choose it for business. The sceptical view is that it's "perfectly nice, but why all the fuss – should they stick to frocks?" They must be doing something right though, with new branches this year in Harrods and – most notably – their takeover of Zaha Hadid's magnificent restaurant space (formerly The Magazine, RIP) at the Serpentine Sackler Gallery.
Summary
Owned by an Italian luxury brand of 'resort' wear, these "cozy and calm" cafés adjoining shops in Mayfair and Chelsea aim to inspire the yachtie life of the Riviera in the 1960s. There's "excellent service and solid food", although some reporters favour breakfast over lunch.
Summary
Spin-offs from the up-and-coming luxury menswear brand (inspired by Ian Fleming's look in the '50s and '60s) – this new duo of comfortable, clubbable cafés brings a hint of St Tropez (its third branch) to Mayfair and – now also – Notting Hill. Both serve "solid, classic Italian food": the former is a "tiny", "very intimate" space next to the boutique, the latter (on the ground floor below the shop, with outside terrace) is more "buzzing" and "ladies-who-lunch" in style. Notably "impeccable service" at both locations.
Make A Booking
Number of Diners:
Required Time:
Powered by OpenTable
Opening hours
| | |
| --- | --- |
| Monday | 9 am‑11 pm |
| Tuesday | 9 am‑11 pm |
| Wednesday | 9 am‑11 pm |
| Thursday | 9 am‑11 pm |
| Friday | 9 am‑11 pm |
| Saturday | 9 am‑11 pm |
| Sunday | 9 am‑10:30 pm |
What social media is saying