Harden's says
Lazeez Tapas offers the tastes and smells of Beirut, with its Lebanese tapas menu (alongside wraps and heartier mains). An outdoor terrace and a cosy basement make it perfect for all weathers.
Owner's description
Here at Lazeez Tapas we bring a sharing culture akin to that in Lebanon, serving up contemporary Lebanese cuisine with a Mediterranean twist in a great central London location right next to Selfridges department store in Oxford Street.
We use the freshest of ingredients in our cooking, importing quality produce from Lebanon as well as sourcing other ingredients locally, such as our olive oil and meat, which is all halal. Our halloumi cheese and yoghurt come from a Lebanese dairy.
The meat is cooked over a charcoal grill and sprinkled with herbs, to give it a natural taste and flavour and all wraps are served with homemade chips and a fresh salad.
Our seasonal menus offer something for everyone, from mixed grills and hot and cold tapas dishes, to healthy salads, vegetarian and vegan dishes as well as some gluten-free options.
For those wishing to take a break from shopping in Oxford Street or meet with friends over a coffee or pot of herbal or fresh mint tea and something sweet, we serve Lebanese and Turkish coffee as well as a more traditional illy espresso or cappuccino, accompanied with our freshly made Lebanese baklava prepared by our Lebanese bakers and pastry chefs who also bake our fresh Lebanese bread every day.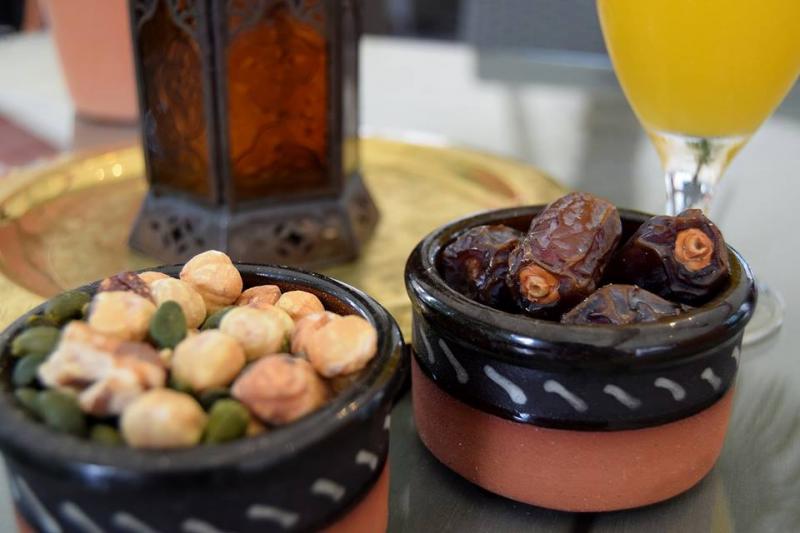 Prices
| Drinks | |
| --- | --- |
| Wine per bottle | £28.00 |
| Filter Coffee | £5.00 |
| Extras | |
| --- | --- |
| Bread | £5.00 |
| Service | 10.00% |
Not enough people have commented yet
Our reviews are based on an annual survey of ordinary diners which runs in Spring each year. But this establishment has not yet gathered enough feedback for our editors to write it up.
Do you think it deserves to be better known?
Write a quick review now using our restaurant diary service. That way it might catch our attention. Next survey, you can transfer your diary entry into our survey system. Everyone who contributes 5 or more reviews in our survey will qualify for a free guide.
For 32 years we've been curating reviews of the UK's most notable restaurant. In a typical year, diners submit over 50,000 reviews to create the most authoritative restaurant guide in the UK. Each year, the guide is re-written from scratch based on this survey (although for the 2021 edition, reviews are little changed from 2020 as no survey could run for that year).
Have you eaten at Lazeez Lebanese Tapas?