Summary
The restaurant of this lush Wirral country pile is "a little hidden gem", delivering some "unbelievable" food (including a "quite affordable" prix fixe at lunch); fans say that it's the "best on the Wirral (since Fraiche is always full up)". (This was the location, in October 2019, of the crunch Brexit talks between Boris Johnson and Irish Taoiseach, Leo Varadkar).
Summary
"Love the option for a savoury as well as a sweet afternoon tea!" (for which it won a national award this year) – this grand country house on the Wirral provides a "lovely" setting. When it comes to a fuller meal, its "elegant nouvelle-type cuisine" is also well-rated.
Summary
The new chef at this striking hotel dining room with a "stately home ambience" had a lot to live up to in predecessor Matt Worswick; even the odd reporter who initially found the style of cuisine "OTT" feels it's now "better suited to the venue", and all reviews still rate the cooking highly here.
Summary
A "stunning" hotel dining room with "wood panelling, glittering chandeliers, stained-glass windows, a mosaic-style leather ceiling and quirky monkey wallpaper" – plus a "great soundtrack" (at least for Westlife fans!). New chef Ben Mounsey (ex-Fraiche) joined in spring 2016 – early signs are that he's maintaining the "incredible" standards set by his predecessor Matt Worswick.
Owner's description
The Lawns Restaurant has triple AA rosettes and is a 45 cover, fine dining restaurant, set within the four star Thornton Hall Hotel & Spa. With its stylish interior, crystal chandelier and views over beautifully manicured lawns it's the perfect spot for a truly amazing fine dining experience.
Our food is best described by Head Chef, Richard Collingwood, as "modern food, with clarity of flavour, seasonality, sourcing the very best possible ingredients locally and cooked with precision, complemented by exceptional service"
Richard and his team go to great lengths to design and create mouth-watering dishes, thoughtfully creating an experience for your taste buds through well executed flavours and textures. Always using the best of what the season has to offer locally from the best suppliers. With our own market garden too, we couldn't get more local!
Herdwick Hogget, lamb fat potato, anchovy emulsion, fermented turnip
Located in the idyllic Cheshire countryside, in the picturesque village of Thornton Hough, Thornton Hall Hotel & Spa has 62 newly refurbished boutique styled bedrooms and an award-winning spa, making it an ideal location for a relaxing weekend away.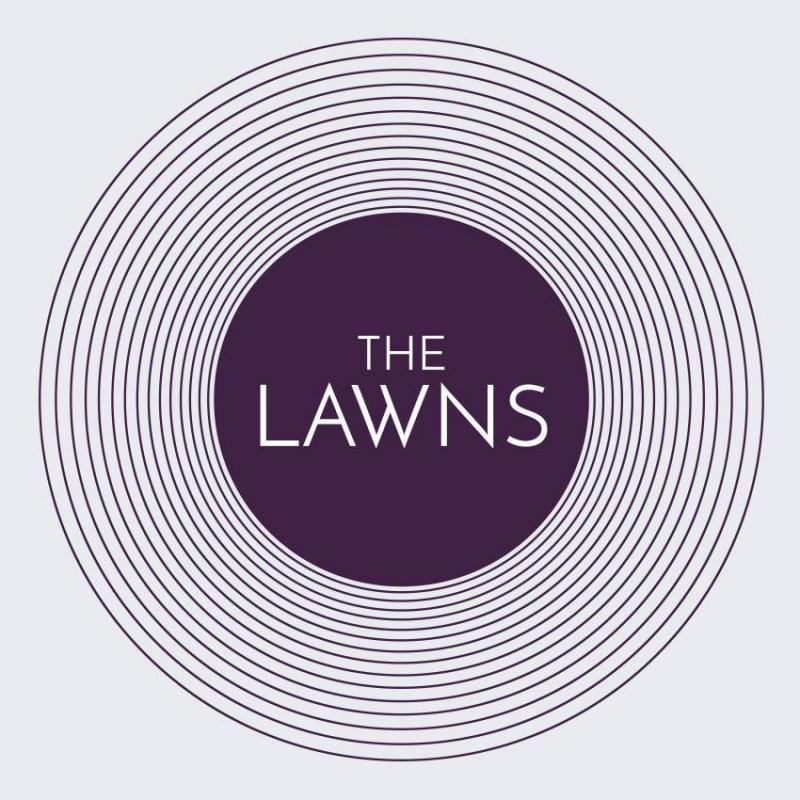 Prices
| Drinks | |
| --- | --- |
| Wine per bottle | £20.00 |
| Filter Coffee | £5.50 |
| Extras | |
| --- | --- |
| Service | 12.50% |
The chef
Richard Collingwood
Richard Collingwood has over sixteen years' experience in the hospitality industry across a number of AA Rosette and Michelin-starred restaurants, most recently as Head Chef at The Cottage in The Wood, Cumbria, which holds 3 AA Rosettes.
Describing his cooking style as, "one that is focused on seasonality and clarity of flavour', Richard uses the freshest 'in season' produce, cooking it in a sympathetic manner to showcase the produce in the best possible way. Collingwood comments: "In a couple of months time some of my favourite ingredients will be coming available, wild garlic, forced rhubarb, morels, jersey royals and asparagus and I'm really looking forward to showcasing them on our menu. It's really important to me to create a menu based around seasonality to ensure the best possible flavour in my dishes."
General Manager of Thornton Hall Hotel, Geoff Dale comments: "We're delighted to welcome Richard to the team. He brings a wealth of skills and expertise to our already award-winning restaurant and we're certain he can help retain those accolades and indeed improve on them! We're really looking forward for guests to experience Richard's latest menu and to see how it evolves through the seasons."
Situated in the charming countryside village of Thornton Hough, Wirral, the 4* hotel was recently awarded the prestigious AA Silver Star Award for their high standards of hotel keeping, in particular, hospitality, service and cleanliness and an AA Rosette award for the quality of their food. In addition to this, Thornton Hall Hotel and Spa was also listed in the Michelin Guide 2019, which is selected by a team of inspectors and lists only the best places to eat and stay in England, Wales, Scotland, Northern Ireland and the Republic of Ireland.
Private dining
Private Dining
A truly special experience, the perfect choice whatever the occasion, our exclusive private dining combination of elegant ambience, unparalleled service and exquisite food make arranging your event a delight.
We have a choice of Private Dining Rooms to accommodate your number of guests and requirements;
- The Oak Room is the connoisseur's choice for a glittering social gathering. distinguished professional meeting or simply gracious private entertaining. The elegant décor and Oak panelling together with menus created by our Chef, add a heightened and memorable level of sophistication worthy of our guests.
- The Brimstage Room, with a contemporary modern feel this room lends itself to any occasion but especially a select gathering of upto 20 guests.
- The Pulford Lounge, a larger room elegantly designed including a private bar. This room can accommodate upto thirty guests on three round tables, the perfect venue for your occasion adding an elegant twist.
- The Lawns Restaurant, our main dining room, can be reserved for private dining. Accommodating upto fifty guests on round tables, the most atmospheric and excuisite setting for any very special occasion.
Our Chef, has created the private dining menus using his experience and expertise of the very finest ingredients mostly sourced locally, to deliver a culinary experience which will excite and enthuse. If you are tempted by our menus but would like to add your own influence, Chef likes nothing more than discussing and creating bespoke menus and unique dishes.
Every occasion needs fininshing touches, we have our own in-house venue dressing service able to tailor your event. (click here for details)
In addition to Private Dining we can caterer for larger numbers in fact upto 500
Neston Rd, Thornton Hough, CH63 1JF
Make A Booking
Number of Diners:
Required Time:
Powered by ResDiary
Opening hours
| | |
| --- | --- |
| Monday | CLOSED |
| Tuesday | 6 pm‑9:30 pm |
| Wednesday | 12 pm‑2:30 pm, 6 pm‑9:30 pm |
| Thursday | 12 pm‑2:30 pm, 6 pm‑9:30 pm |
| Friday | 12 pm‑2:30 pm, 6 pm‑9:30 pm |
| Saturday | 12 pm‑2:30 pm, 6 pm‑9:30 pm |
| Sunday | 12:30 pm‑3 pm, 6:30 pm‑9:30 pm |
What social media is saying