Summary
Another strong year for the flagship dining room of the Duke & Duchess of Devonshire's luxurious 17th century hotel, which enjoys a magnificent location "all set on the River Wharfe at Bolton Abbey". Paul Leonard's "fabulous" modern cuisine is consistently praised (be it the three-course à la carte or nine-course tasting menu) as is the "lovely" service. The cellar is of some renown here and numerous reporters nominate the wine here as the best they encountered this year.
* Based on a three course dinner, half a bottle of wine, coffee, cover charge, service and VAT.
Owner's description
The 4 AA Rosette Burlington Restaurant at The Devonshire Arms Hotel & Spa combines classical country house style with fresh, exciting, modern British menus from one of the UK's most talented Chefs, Paul Leonard
Our Head Chef seasonal tasting menus use some of Yorkshire's finest ingredients, including those grown in the hotel's own kitchen garden, reared or caught on the Duke's estate or produced locally. Let him surprise you with his choice of stunning and delicious dishes.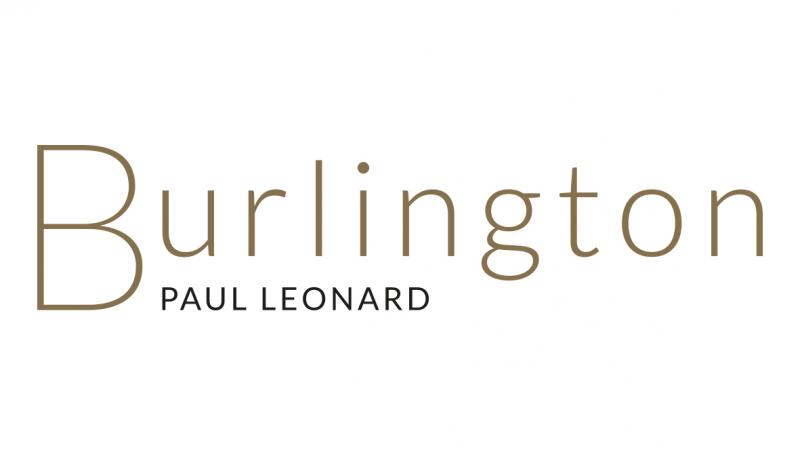 Prices
| Drinks | |
| --- | --- |
| Wine per bottle | £26.00 |
| Filter Coffee | £4.75 |
| Extras | |
| --- | --- |
| Service | 12.50% |
The chef
Paul is an excellent chef with an outstanding background, he joined The Devonshire Hotel & Restaurant Group from the Michelin-starred/ 4 AA rosette/5 red starred Isle of Eriska, where he also was Head Chef for two years. Previously, he was Sous Chef at Andrew Fairlie, Gleneagles, one of Britain's most elite hotel restaurants, holding two Michelin stars and 4 AA rosettes.
Other notable posts in Paul's career include Senior Sous Chef at The Samling, Sous Chef at Roxburghe Hotel and Golf Course and The Feversham Arms, Helmsley. Early on in his career, he was Commis Chef at Pétrus, Knightsbridge.
Paul is especially passionate about local produce, including fresh, home-grown fruit and vegetables and foraging. He cites the kitchen gardener at L'Enclume, Ken Holland, as being particularly inspirational. As a result of their work together, Paul set up his own kitchen garden on Eriska, which supplied 95% of the hotel's garden produce.
Private dining
At The Devonshire Arms Hotel & Spa you are spoilt for choice when it comes to wining and dining and made even more special when tailored to your group's individual needs.
We have four rooms which can accommodate up to a maximum of 90 diners. Choose from the Clifford, Barden, Hartington or Cavendish rooms, each has it's own unique style and feel.
Our events team will ensure that the choice of room and menu selection, complemented by superb wines will combine for a really special evening to delight your guests…… Birthdays, engagements, celebrations, corporate or just an excuse for a get together – we have a solution for you.
The Burlington at The Devonshire Arms Restaurant Diner Reviews
Reviews of The Burlington at The Devonshire Arms Restaurant in BD23, Skipton by users of Hardens.com. Also see the editors review of The Burlington at The Devonshire Arms restaurant.

Dan B
We have dined at the brasserie here a few t...
Reviewed 5 months, 24 days ago
"We have dined at the brasserie here a few times and for fine dining tend to stick to The Box Tree so we thought we would try The Burlington for comparison. Sadly The Burlington does not even come close. The restaurant seems to be divided into two sections. Is one for staying guests? We were placed on an antique table that was definitely not made for diners and as a 6 ft man I struggled to get my legs comfortably under it. There were four, maybe five tables in our section which felt very much like sitting in the foyer of the restaurant and we were cut off from the main restaurant by glass dooors. Service was largely ok however they missed on key points. I went off in search of the rest-rooms when there were no staff around. An impossible task that took 5 mins until I eventually found someone to tell me where it was. On return the napkin was not folded. Our glasses were frequently empty so we topped ourselves up and we had to ask for more water. The staff were polite but hardly very engaging. The food was good and certainly looked the part however it lacked the finesse of a Michelin star restaurant and the flavours were just not there. My duck pate was so cold that it tasted more like butter and the beef was slightly tough and lacked the flavour of well cooked, well-aged meat. The Wine list was impressive and clearly designed for people with deep pockets to impress fellow diners. Most of the French Bordeaux wines were ridiculously young. We found a 2002 Lango Barton however it was one of the oldest and cheapest wines at £120. Is it just me or is ordering a bottle of Ch. Margaux 2010 for a four-figure some just a little ridiculous? There were even top 2015 Bordeaux reds on the menu. At The Box Tree they have a very interesting and knowledgeable Somelier who can choose you some really interesting wines that suit the menu and there is a great range for all pockets. At The Burlington they do not really know what they are talking about. If fine dining for you is about showing off or if you are here because you are enjoying your stay then I guess fine however the final bill was a hefty one (£330 for two) so you may prefer The Brasserie which does a good steak. Finally having paid the bill we saw ourselves out. At the hotel reception they smiled politely but we had to find and put on our own coats. It was a pleasant evening and the staff were friendly enough but we are not going back to The Burlington. They should try The Box Tree and learn how it is done."
Report this comment
Have you eaten at The Burlington at The Devonshire Arms?
Post your own review of The Burlington at The Devonshire Arms and contribute to our annual restaurant review guide.
Post your own review
Bolton Abbey, Skipton, BD23 6AJ
Make A Booking
Number of Diners:
Required Time:
Powered by ResDiary
Opening hours
| | |
| --- | --- |
| Monday | 7:30 am-9 pm |
| Tuesday | 7:30 am-9 pm |
| Wednesday | 7:30 am-9 pm |
| Thursday | 7:30 am-9 pm |
| Friday | 7:30 am-9 pm |
| Saturday | 7:30 am-9 pm |
| Sunday | 7:30 am-9 pm |
What social media is saying