Owner's description
Beautiful, vibrant buzzy Italian restaurant situated in one of Edinburgh's most beautiful rooms. This former banking hall is modelled on a Florentine Palazzo and delivers everything you want from a fabulous, authentic contemporary Italian restaurant. We source our produce direct from the markets in Italy and change our menus every month with the seasons. Our homemade pasta and delicious Puglian focaccia is made fresh every morning. Our food is perfect for sharing. A fun, informal and very special family restaurant.
10/10 Joanna Blythman in the Sunday Herald 2017
Hitlisted in The List Eating & Drinking Guide for Best Italian for the last 8 years
Tiplisted for best place to enjoy breakfast and brunch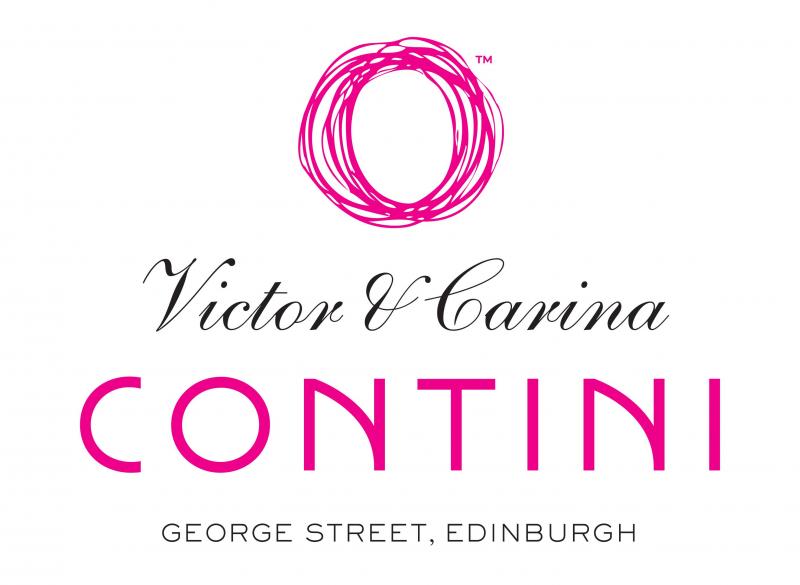 The chef
Carina Contini is one of the leading figures in Scottish food.
Her family came here from Italy and settled in East Lothian where they ran fish and chip shops and cafes and introduced the locals to their first taste of Italian food.
Carina was the first female chef to be appointed to the Slow Food Alliance and this year she was named a Scotland 2014 Food and Drink Ambassador.
Carina's Scottish Kitchen Garden Cookbook was published 2014 and received fantastic reviews by critics and readers alike.
'Victor and Carina Contini are outstanding restaurateurs who are passionate about food and knowledgeable about the â 'buzz' and atmosphere that a really good restaurant should have. They marry Italian elegance with Scottish savvy to create spectacular fresh dishes.'
Private dining
BELLAVISTA PRIVATE DINING ROOM

We are delighted to introduce our beautiful private dining room
at Contini George Street in conjunction with Bellavista - Italy's answer to Champagne.

Located on the lower floor, inside the former banking vault, our newly refurbished private dining room offers a luxurious, light and airy setting. Our walls are lined with fantastic wines, floor to ceiling mirrors, striking view on to our mini garden wall and Bellavista butterflies.

Guests are able to enjoy a truly unique setting with personalised menus, private waiter and our impressive purpose built dining room table seating up to 18 guests.

The perfect setting for corporate dinners, family gatherings, intimate weddings, tutored wine tastings or breakfast meetings.
Contini George Street Restaurant Diner Reviews
Reviews of Contini George Street Restaurant in EH2, New Town by users of Hardens.com. Also see the editors review of Contini George Street restaurant.

Penelope B
Consistently reliable, very good quality, c...
Reviewed 10 months, 29 days ago
"Consistently reliable, very good quality, city-smart, modern Italian restaurant; open all day. Frequently refreshes its menu, which is always based around locally sourced, Scottish seasonal produce, with Italian goodies imported specially. Particularly good execution of Italian classics like fritto misto. Wide ranging Italian wine list which isn't particularly cheap, it has to be said."
Report this comment

Charlotte L
Good Italian food with very fresh and local...
Reviewed 11 months, 29 days ago
"Good Italian food with very fresh and local ingredients. But I though the pricing was a bit steep for a plate of (very good) pasta. Friendly professional staff, and, as always, Victor Contini made an appearance."
Report this comment
Have you eaten at Contini George Street?
Post your own review of Contini George Street and contribute to our annual restaurant review guide.
Post your own review
Not enough people have commented yet
Our reviews are based on an annual survey of ordinary diners which runs in Spring each year. But this establishment has not yet gathered enough feedback for our editors to write it up.
Do you think it deserves to be better known?
Write a quick review now using our restaurant diary service. That way it might catch our attention. Next survey, you can transfer your diary entry into our survey system. Everyone who contributes 5 or more reviews in our survey will qualify for a free guide.
103 George Street, New Town, EH2 3ES
Make A Booking
Number of Diners:
Required Time:
Powered by ResDiary
Opening hours
Monday - Friday 8am, Saturday 10am, Sunday 11am
Last orders: 10pm, Saturday 10.30pm, Sunday 8pm
What social media is saying