Harden's says
Opened in November 2019, from the founder of Salt Yard, Simon Mullins and his Portuguese-born wife Isabel Almeida Da Silva; a restaurant "celebrating the diversity of Portuguese cuisine" and its global influences, from South America to Africa and Asia.
Summary
An "always good", culinarily interesting Covent Garden three-year-old, from Salt Yard founder Simon Mullins and his Portuguese wife Isabel Almeida Da Silva. Named after the 'return from the sea': it serves a menu not just from Portugal but from the territories it traded with or colonised, from Brazil in the west via parts of Africa to Goa, Macau and Nagasaki in the east.
Summary
High-quality Portuguese cooking – rare in London – is the aim of this heart-of-tourist-Covent-Garden venture: opened in November 2019 by Salt Yard founder, Simon Mullins and his Portugal-born wife Isabel Almeida Da Silva. The aim is to celebrate the cuisine's diversity "with influences from all the places around the world where Portugal had a colonial presence", from South America to Africa and Asia. "The wines are all from Portugal, covering all areas and containing some real gems." All early survey reports suggest it's well worth a visit.
For 32 years we've been curating reviews of the UK's most notable restaurant. In a typical year, diners submit over 50,000 reviews to create the most authoritative restaurant guide in the UK. Each year, the guide is re-written from scratch based on this survey (although for the 2021 edition, reviews are little changed from 2020 as no survey could run for that year).
Have you eaten at Volta do Mar?
Owner's description
Volta do Mar celebrates the cuisines of the Lusophere.

We bring together the culture, food, wine, music and art from all over the Portugese speaking world. Brazil, Angola, Mozambique, Cape Verde, Goa, Malacca, Macau and Portugal.

Our wine list is exlcusively Portuguse and includes wines from the Azores and Madeira. We LOVE Port, of which we have many. And our Cocktail list features drinks invented by us, not found anywhere else in the world.

We are family owned and run, and families are welcome - no matter the age..!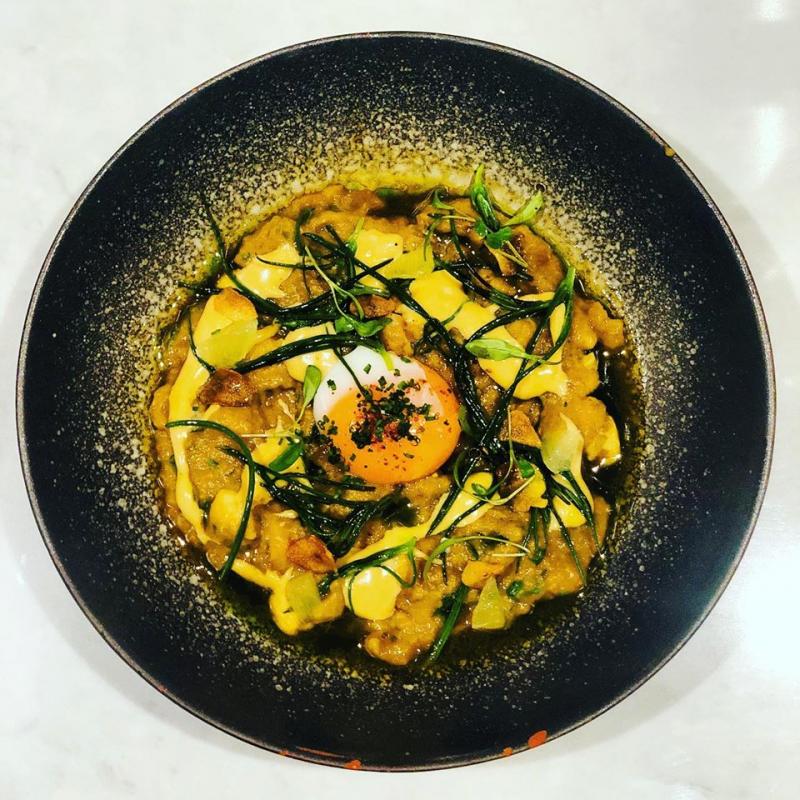 Prices
| Drinks | |
| --- | --- |
| Wine per bottle | £34.00 |
| Filter Coffee | £4.00 |
| Extras | |
| --- | --- |
| Bread | £0.00 |
| Service | 12.50% |
Private dining
We have lovely private dining rooms in the restaurant that are great entertainment spaces for groups of 8 to 60.

All events are catered for; business team meetings, discreet and exclusive private dining, large party events such as Christmas parties, Hen parties, Weddings, Birthday parties, Corporarte Hospitality and Event Hire.

For Private dining and Event enquiries, please email reservatiions@voltadomar.co.uk
Volta do Mar Restaurant Diner Reviews
Reviews of Volta do Mar Restaurant in WC2E, London by users of Hardens.com. Also see the editors review of Volta do Mar restaurant.

George S
Intriguing and pleasurable Portuguese Brazi...
Reviewed 10 months, 27 days ago
"Intriguing and pleasurable Portuguese Brazilian cooking at friendly WC2 prices."
Report this comment
Have you eaten at Volta do Mar?
Post your own review of Volta do Mar and contribute to our annual restaurant review guide.
Post your own review