Harden's says
The hotel unveiled a new look in 2016 following a £14m refurb of its 129 rooms and the addition of a new 85-cover restaurant by Shaun Rankin.
Harden's survey result
For 25 years we've been curating reviews of the UK's most notable restaurant. This year diners have submitted over 60,000 reviews to create the most authoritative restaurant guide in the UK.
Summary
Star Channel Islands chef, Shaun Rankin "brings Jersey flavours to the heart of London" at this year-old venture: the new occupant of a classically smart, basement dining room of a Mayfair hotel. It's one of the highest-rated openings of recent times: "the food looks fabulous but even better is its exceptional flavour".
Summary
Star Jersey chef, Shaun Rankin, has oversight of the 85-cover dining room at this Mayfair hotel, following its recent £14m revamp – it opened in mid-summer 2016.
Owner's description
Ormer Mayfair was featured in the BBC MasterChef show and invites you to book a table for a fine dining experience! "I have built my reputation believing passionately that sustainably sourced, locally-foraged and seasonal produce is absolute. My dishes are simple in their approach to highlight the wonderful flavours and beautiful quality of these ingredients. This passion, combined with the wonderful bounty of the Channel Islands and British fare, is at the heart of my cooking here at Ormer Mayfair."
Michelin starred chef Shaun Rankin received his first Michelin star at Bohemia Jersey in 2005. He held his star for eight years until the opening of Ormer Jersey in 2013. There he was awarded a Michelin star just four months after opening, maintaining it again in this year's newly published Michelin guide 2018 for Great Britain & Ireland.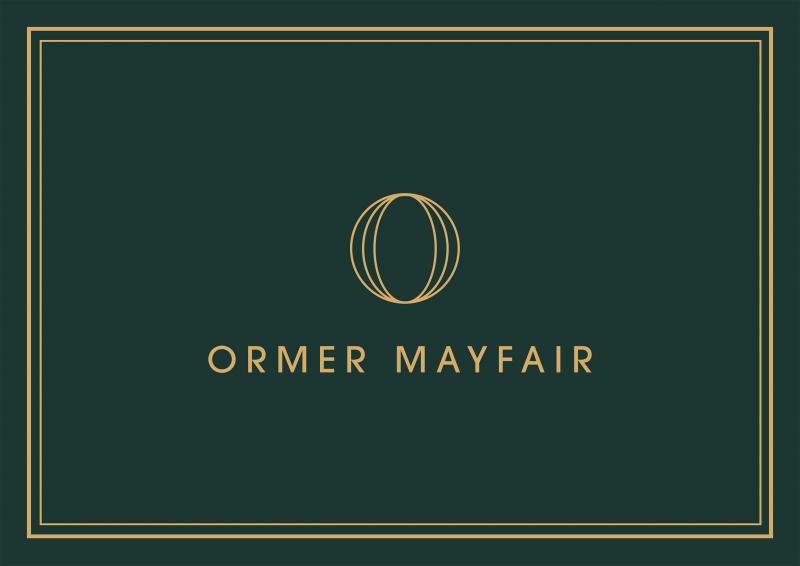 Restaurant details
Yes
20, 12
No shorts
85
Yes
The chef
Shaun Rankin
The fresh taste of Jersey brought to the heart of Mayfair.
He describes his food style as a new style – his own take on classical with a modern twist, his vision and passion is island based cooking – nearly all produce is sourced from within Jersey, especially in the summer season where nearly 90% of his produce is local.
Shaun has people growing, rearing and catching fresh produce for him every day. He knows them personally; you will find them in his kitchen at times. As Jersey is closer to France than England, Shaun also sources game from France.
Private dining
There is no better way to experience Shaun Rankin's exclusive menu at Ormer Mayfair than to book one of the unique private dining rooms.
The ideal location for a special occasion or celebration, client entertainment or an elegant company dinner.
Ormer Mayfair Restaurant Diner Reviews
Reviews of Ormer Mayfair Restaurant in W1, London by users of Hardens.com. Also see the editors review of Ormer Mayfair restaurant.

David W
A very reasonably priced quality dining exp...
Reviewed 8 months, 25 days ago
"A very reasonably priced quality dining experience."
Report this comment

Steven B
Our first Dinner here and this was a relaxe...
Reviewed 9 months, 21 days ago
"Our first Dinner here and this was a relaxed affair in a smart restaurant. Surprisingly reasonable price for lobster and as always great desserts."
Report this comment
Have you eaten at Ormer Mayfair?
Post your own review of Ormer Mayfair and contribute to our annual restaurant review guide.
Post your own review
Half Moon St, London, W1J 7BH
Make A Booking
Number of Diners:
Required Time:
Powered by OpenTable
Opening hours
| | |
| --- | --- |
| Monday | CLOSED |
| Tuesday | 12 pm-2:30 pm, 6:30 pm-10:30 pm |
| Wednesday | 12 pm-2:30 pm, 6:30 pm-10:30 pm |
| Thursday | 12 pm-2:30 pm, 6:30 pm-10:30 pm |
| Friday | 12 pm-2:30 pm, 6 pm-10:30 pm |
| Saturday | 12 pm-2:30 pm, 6 pm-10:30 pm |
| Sunday | CLOSED |
What social media is saying